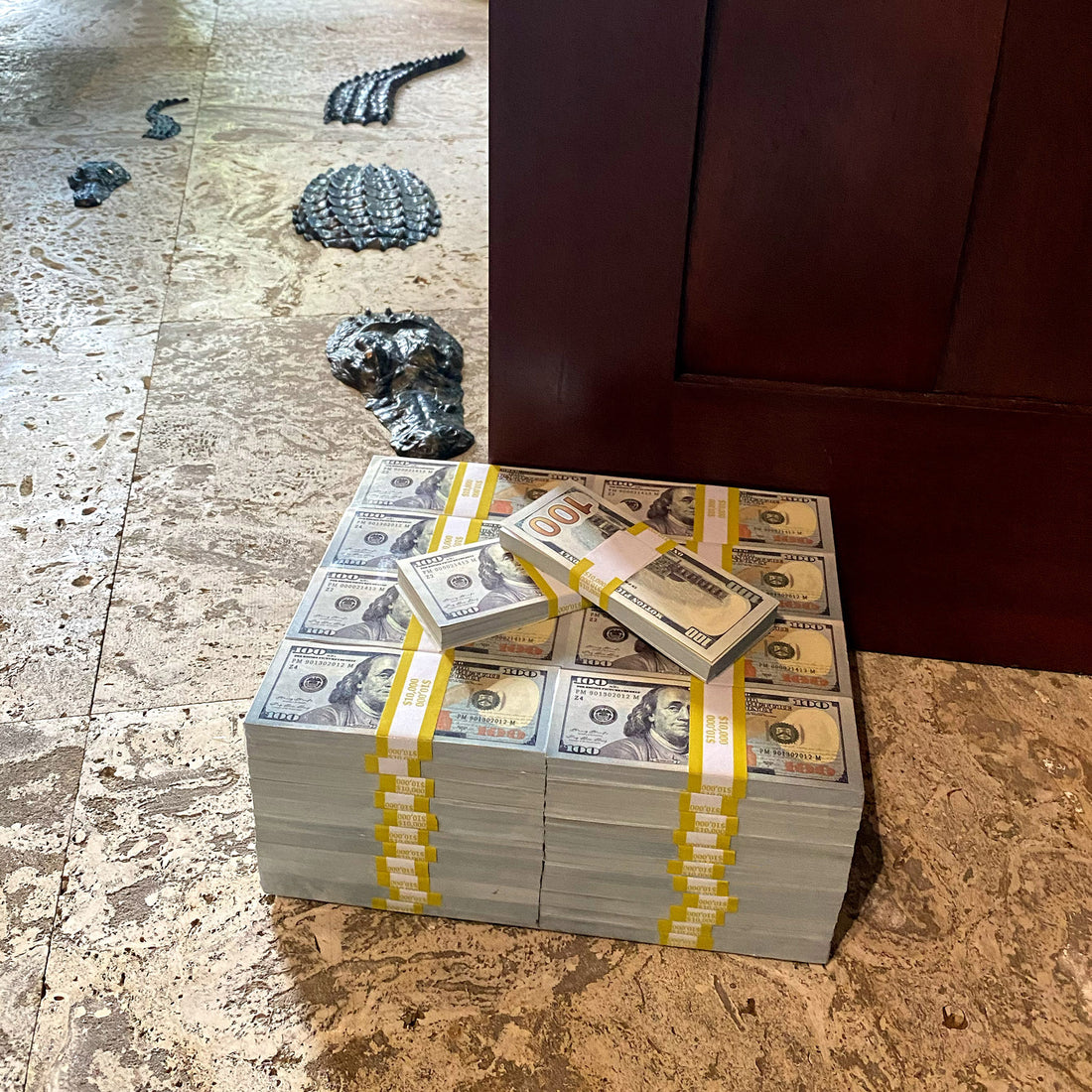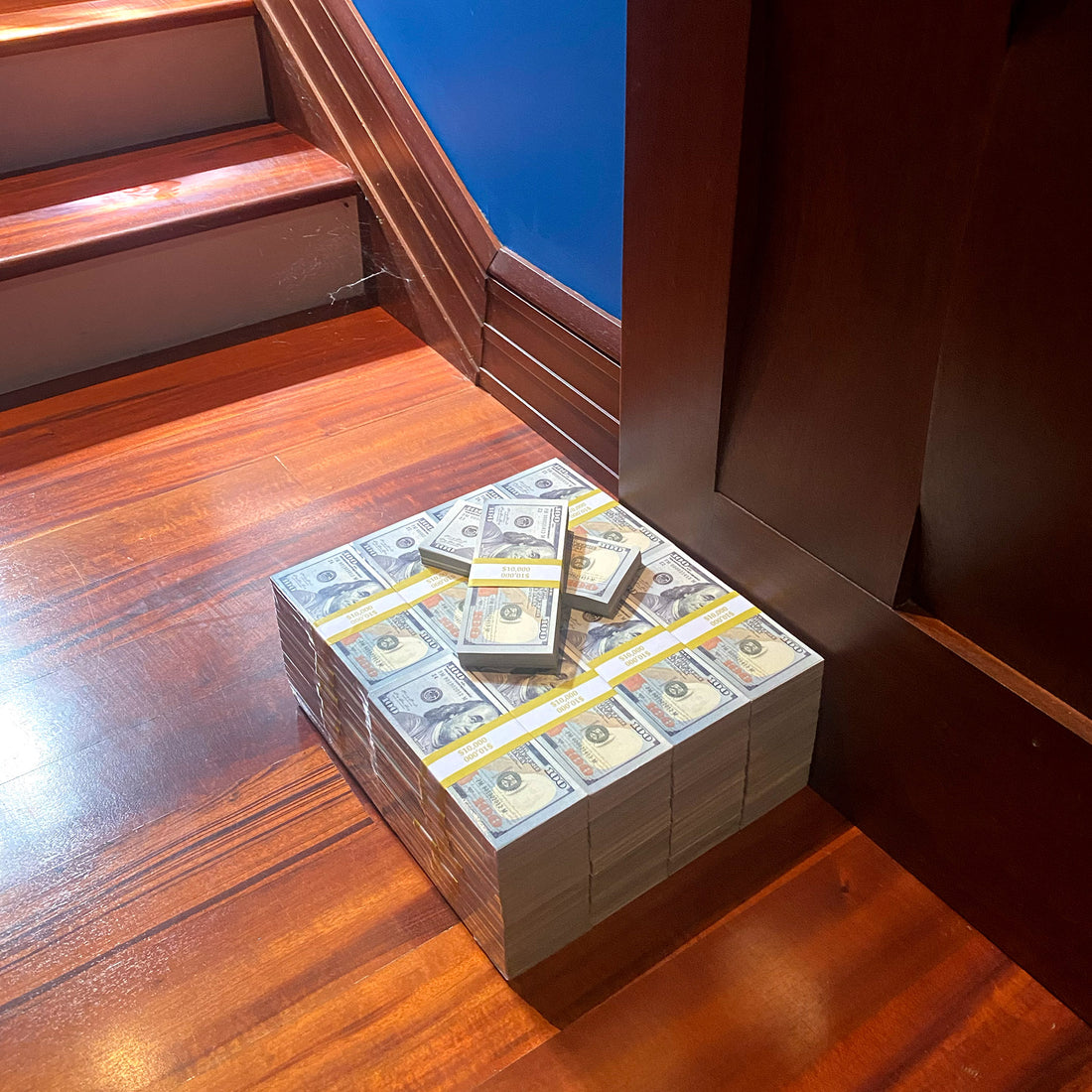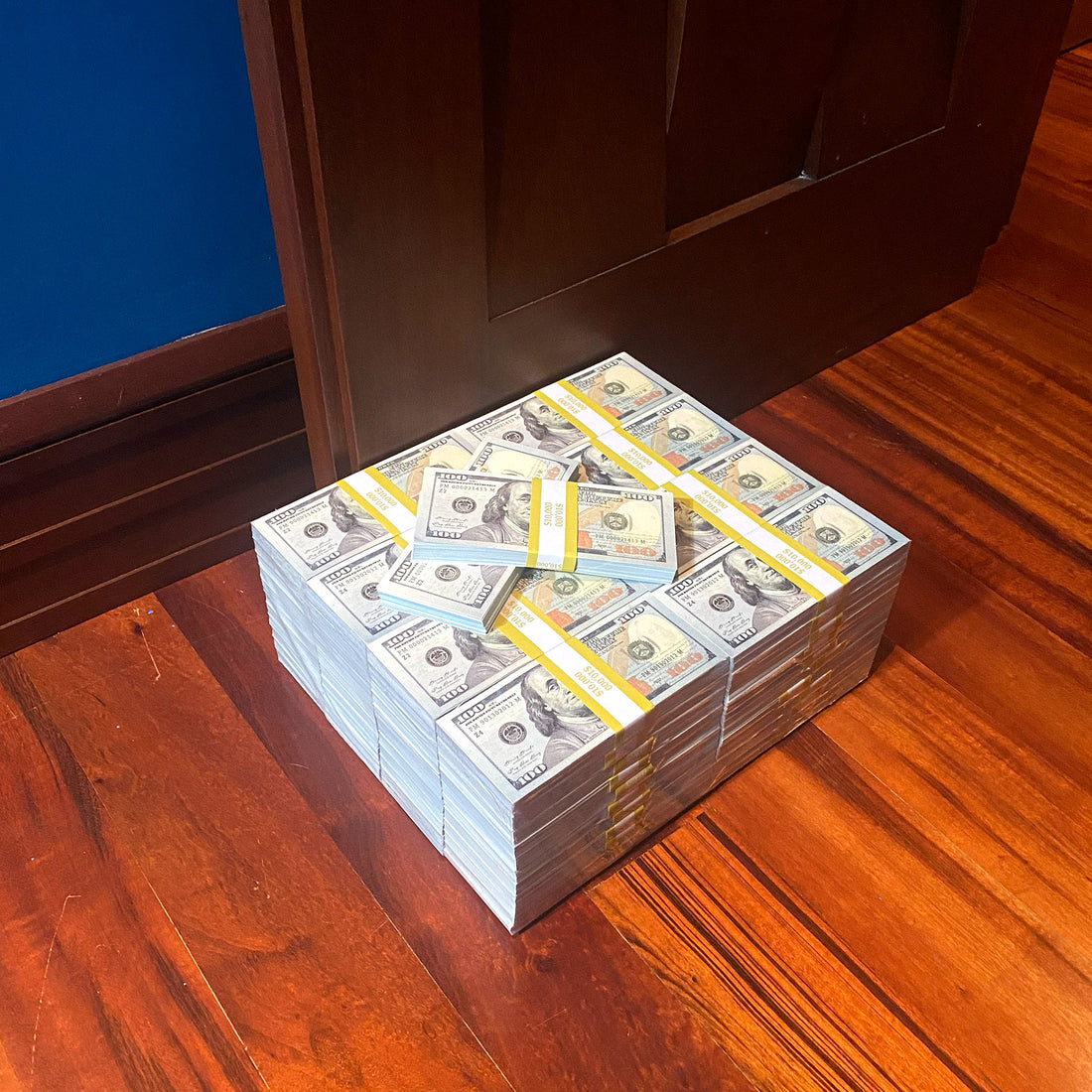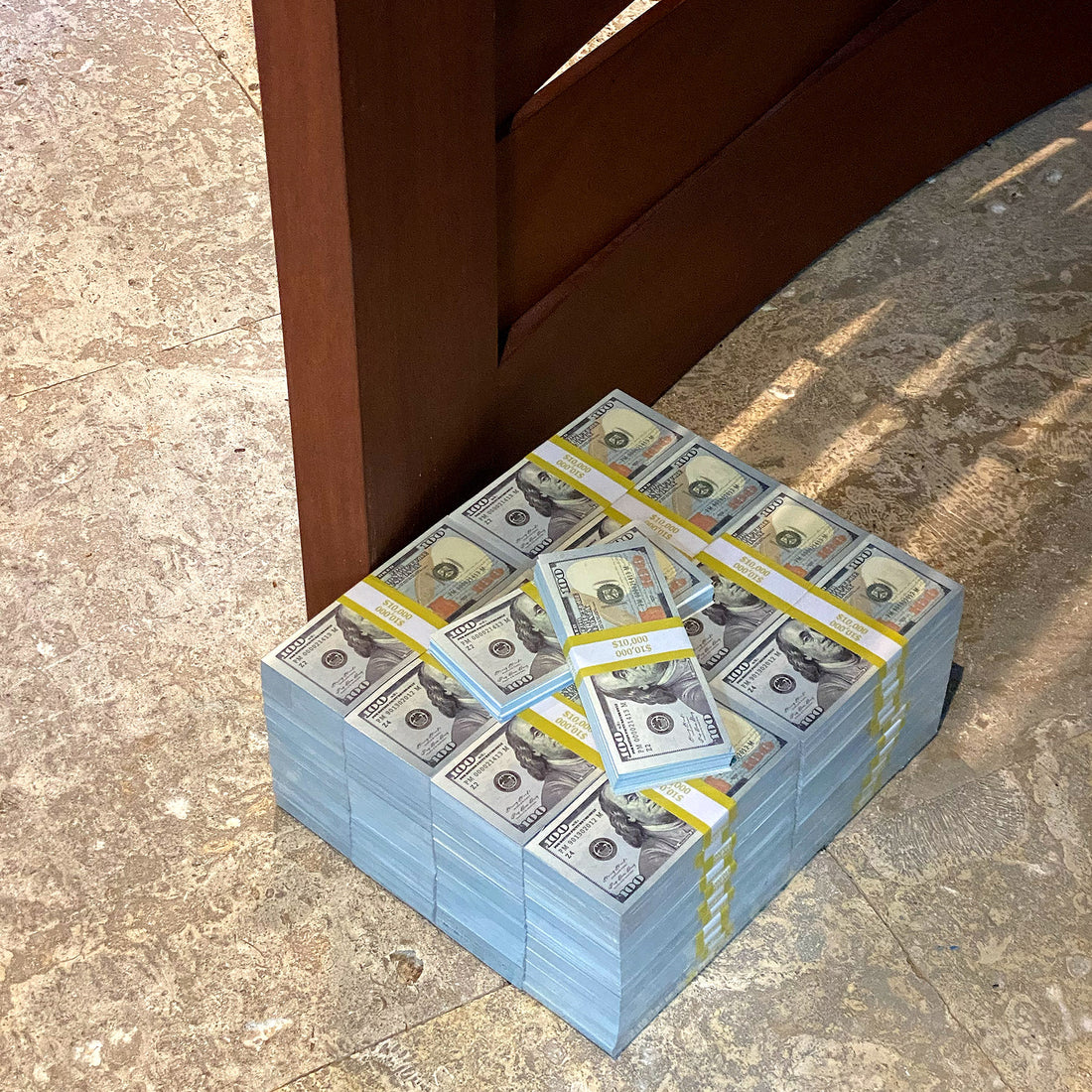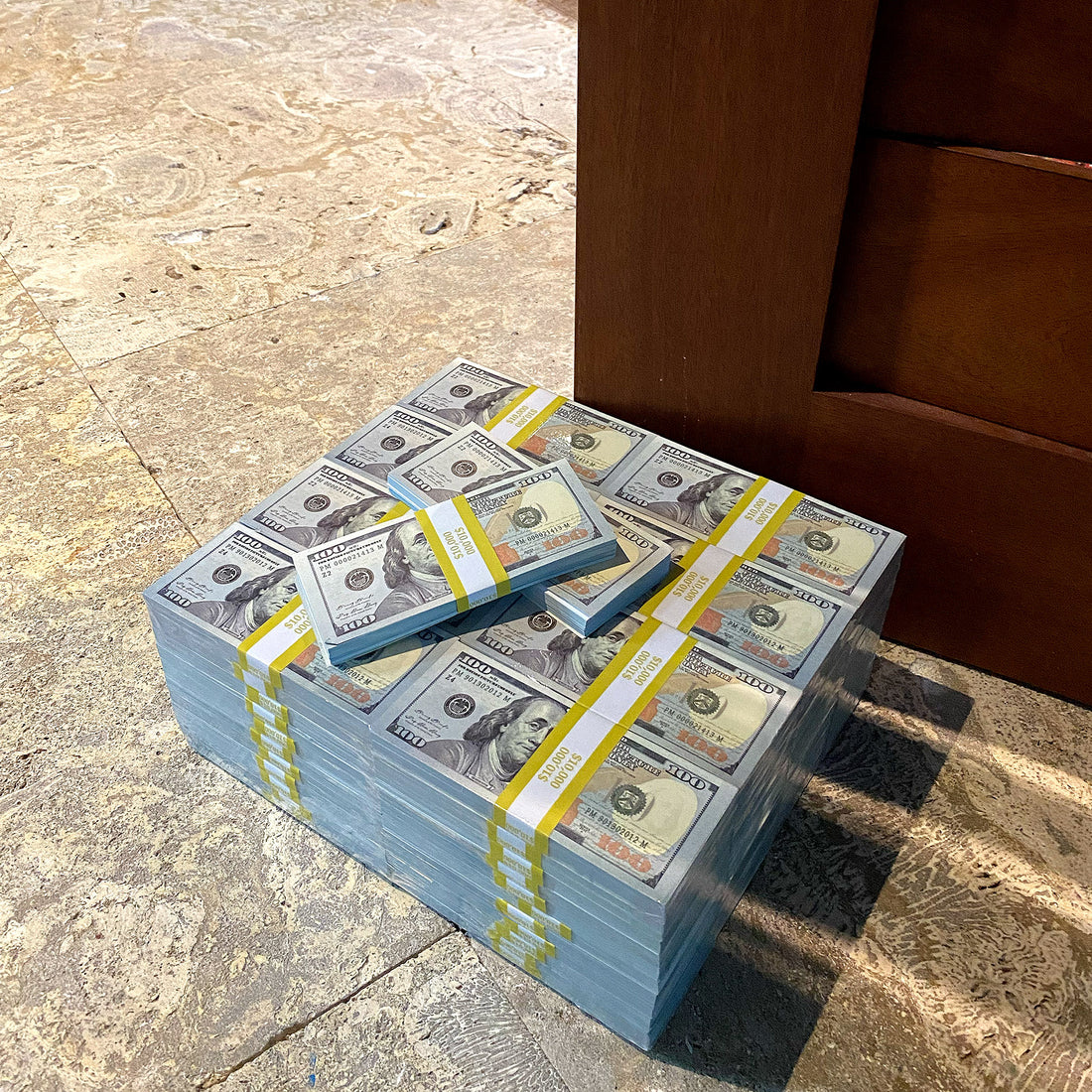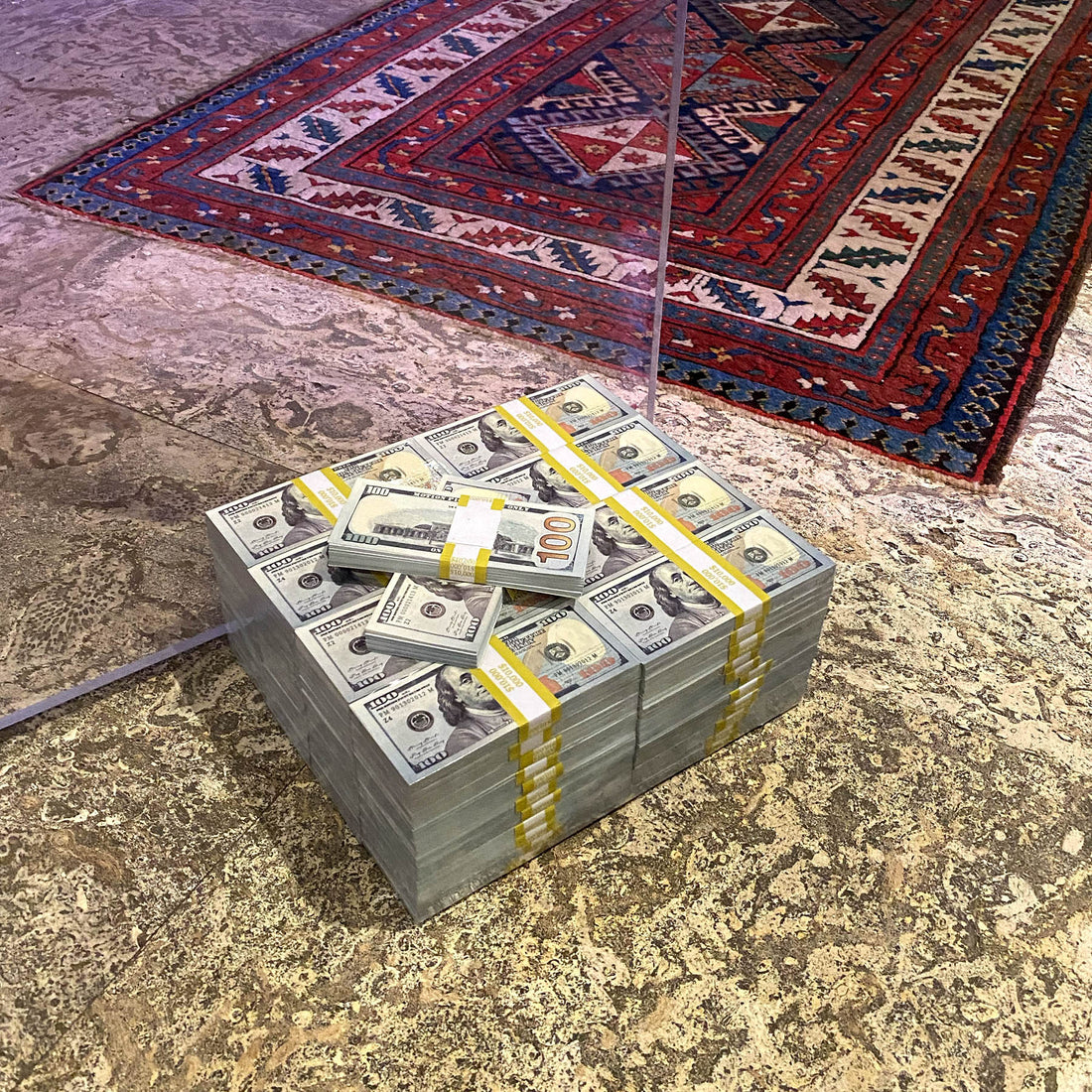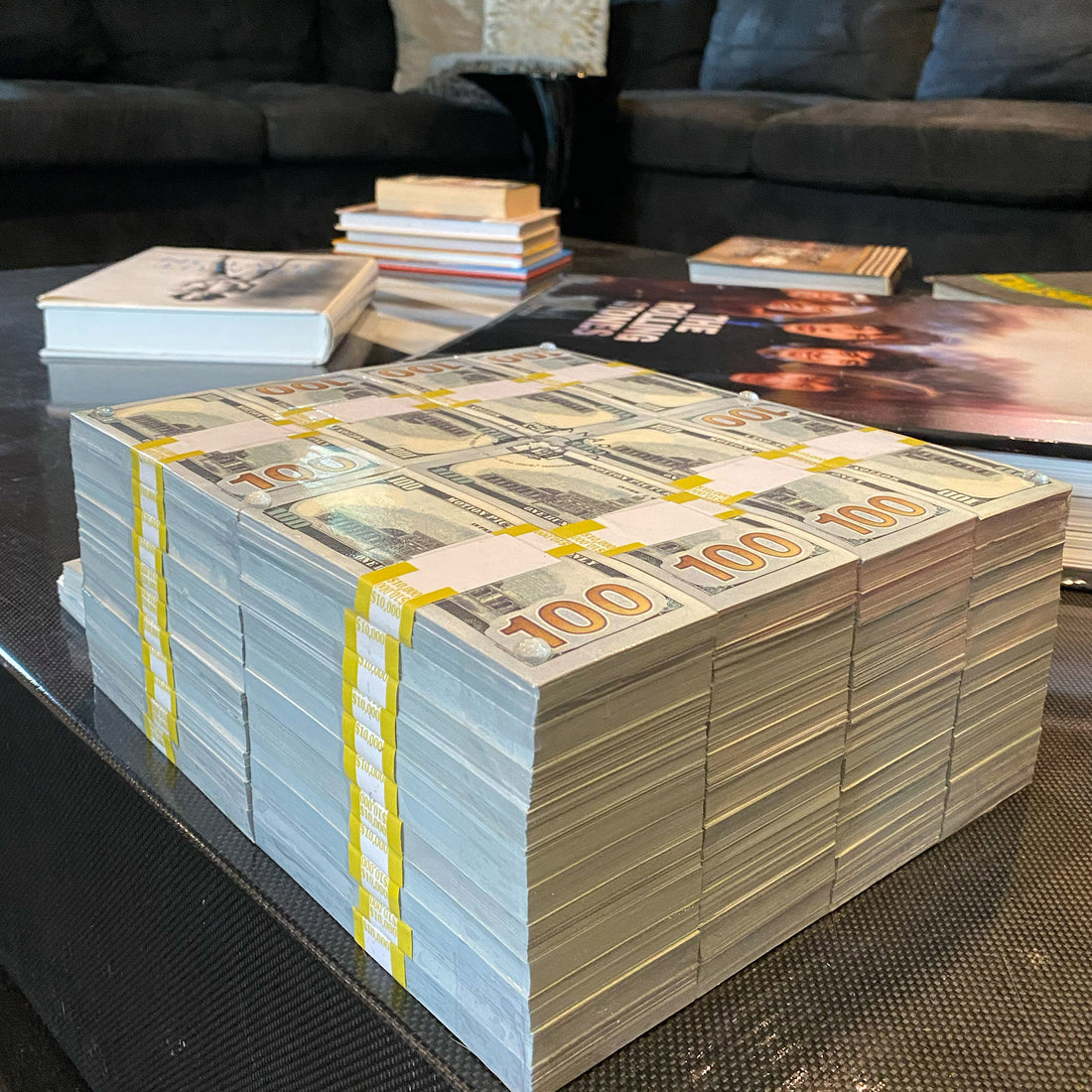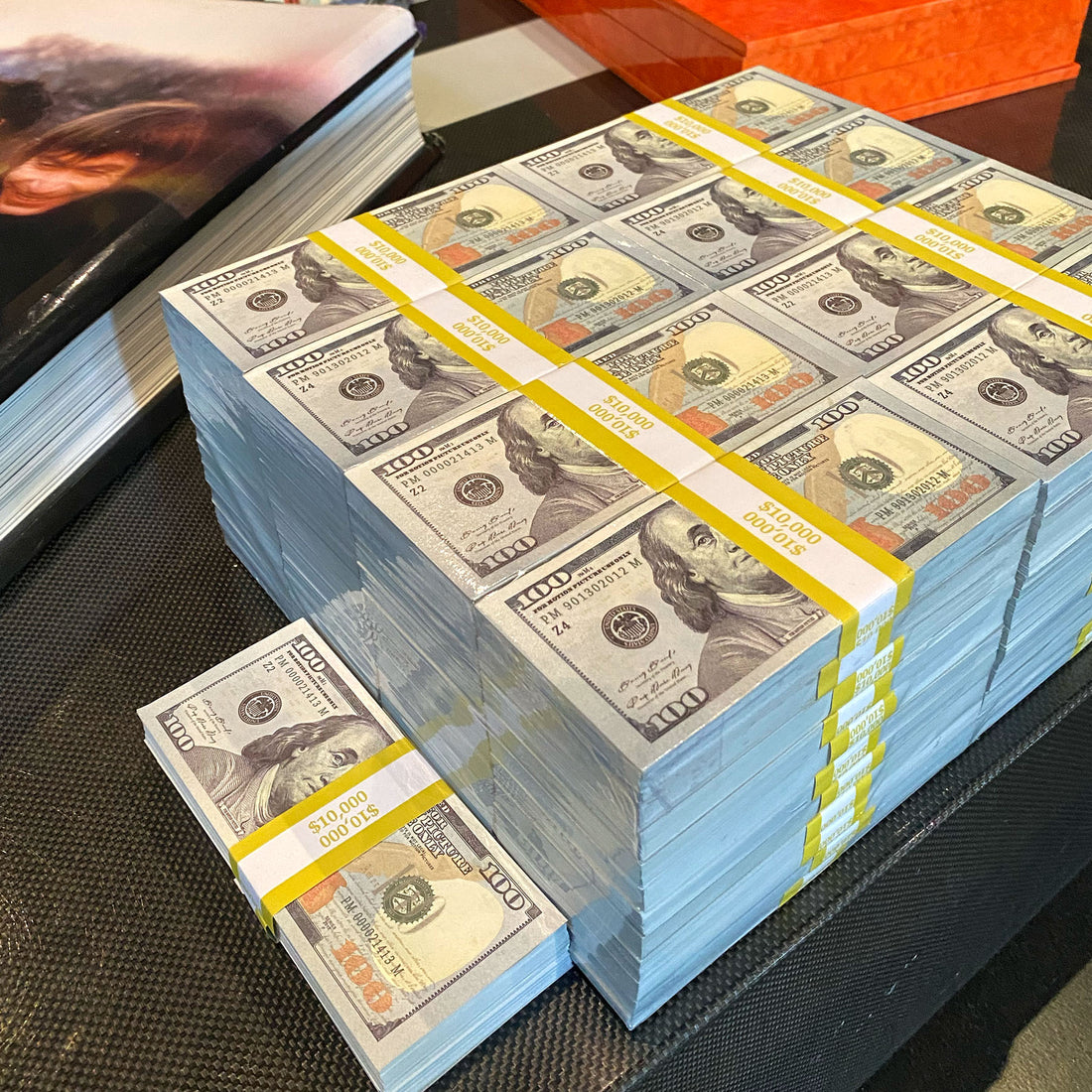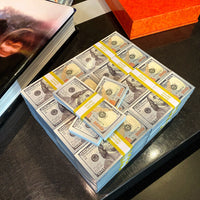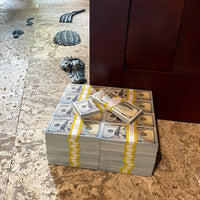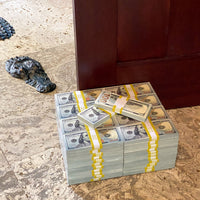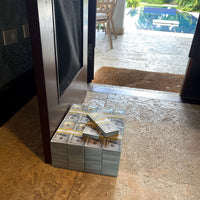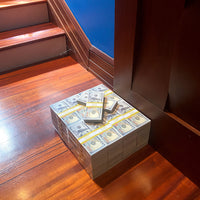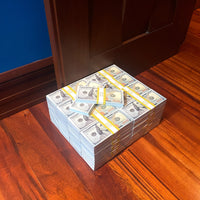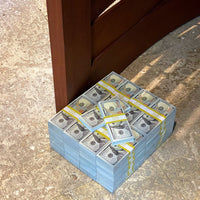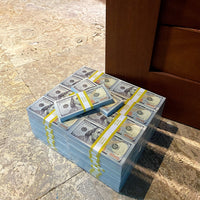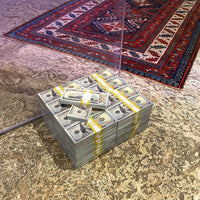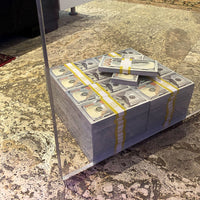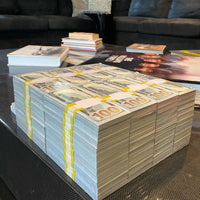 Stop your door like a boss and add a touch of narco flair to your office, home, or business. Place it on your front door and watch people go STOP in amazement. But this door stopper is more than just a functional item - it's a daily reminder of your goal to reach that real 1 million dollar mark. Use it as a symbol of motivation to keep your focus on success, and keep your door open to seize every opportunity that comes your way. 
1 Million New Prop Money
100 Stacks of 10k prop money
$80k wrapped and $20k loose black fillers

Attention Grabber  

No Assembly Required  

Great for video

Protective clear shrink-wrap vinyl 

With 6 clear adhesive bumper pads
Great gift idea
Ultimate Decor
No Assembly Required 
Designed & Handmade in USA 
This package of prop money is made to look like real money, with full print on the top and bottom of each stack, and blank paper in between. The stacks are bound together with a bank strap to give the appearance of a large sum of cash making it perfect for use in movies and TV shows, as a functional door stopper for home and office decor.
NOTE: Prop money is solely designed for decor, tv, films, movies, photography, training and media production.