1920s Series Vintage $2 Bills - Full Print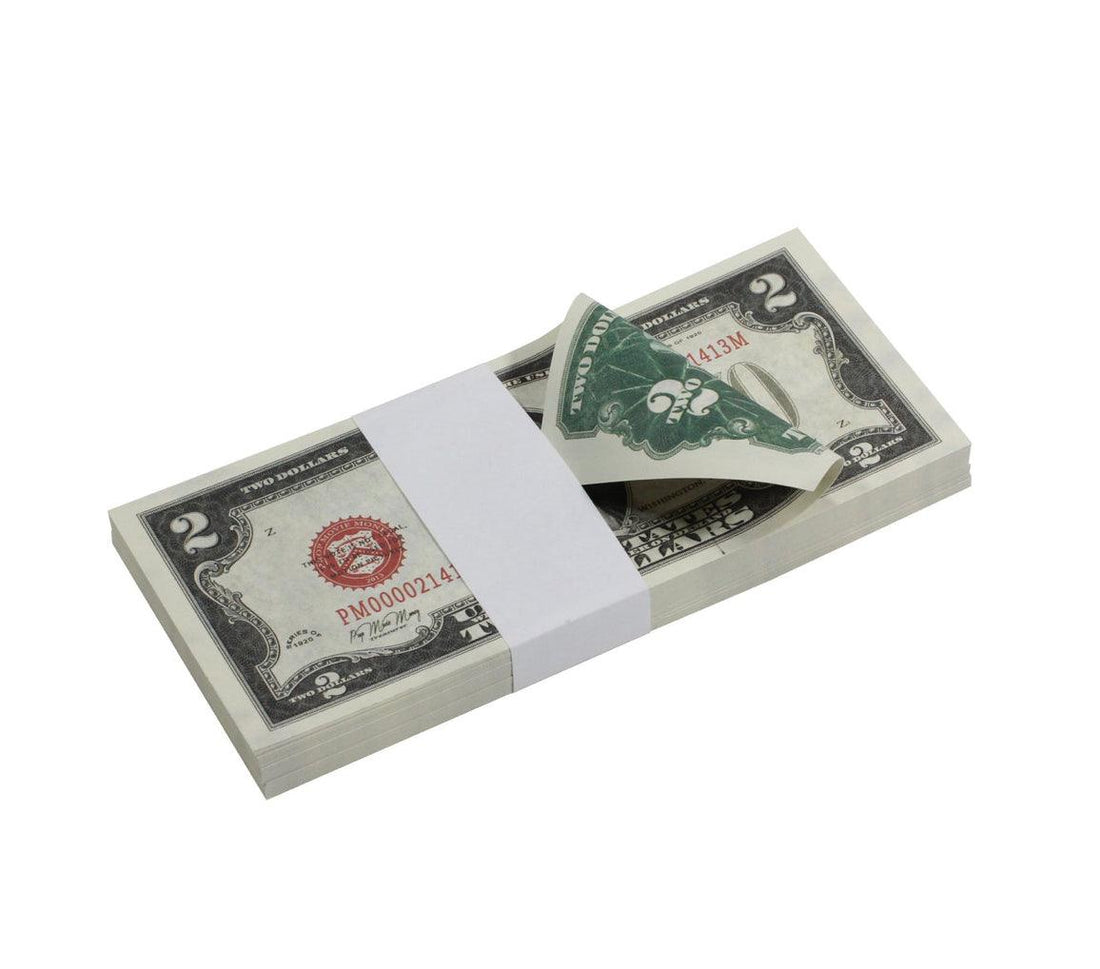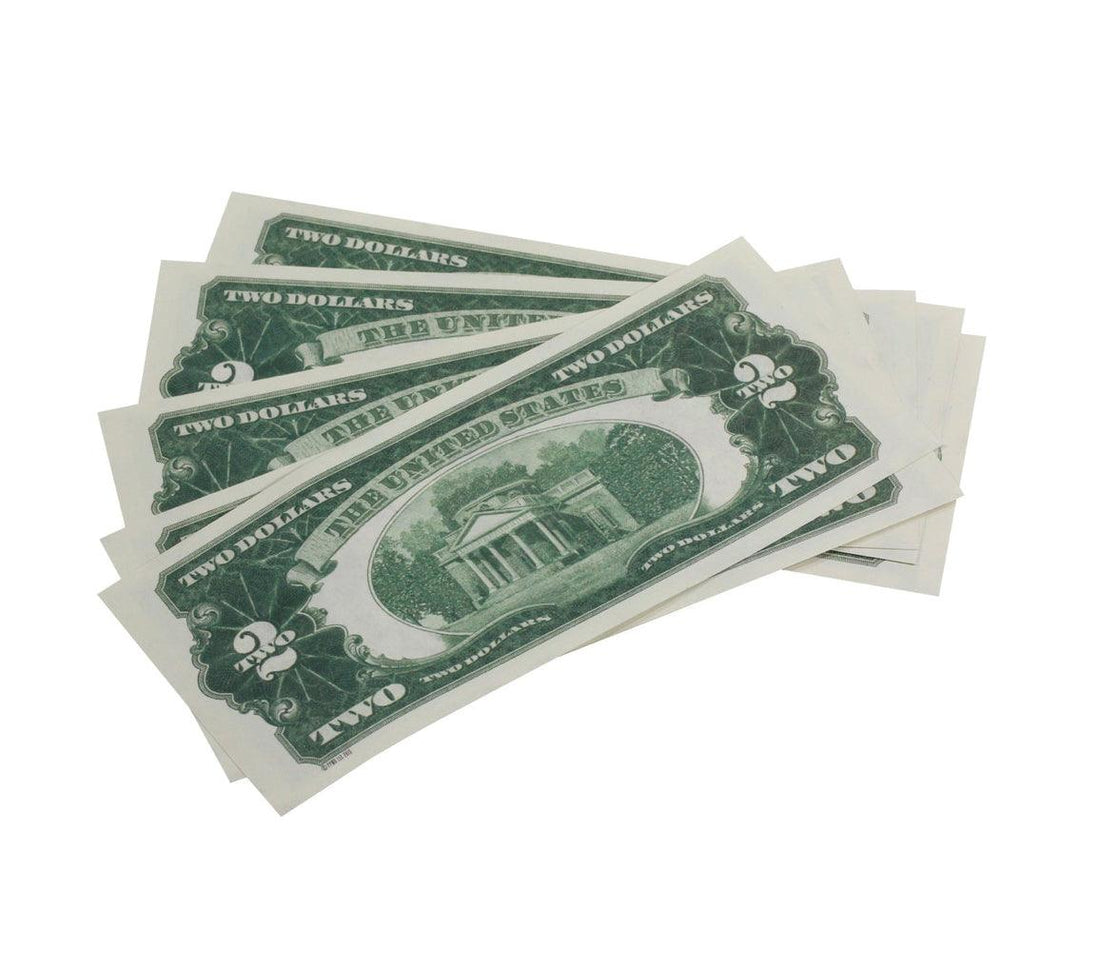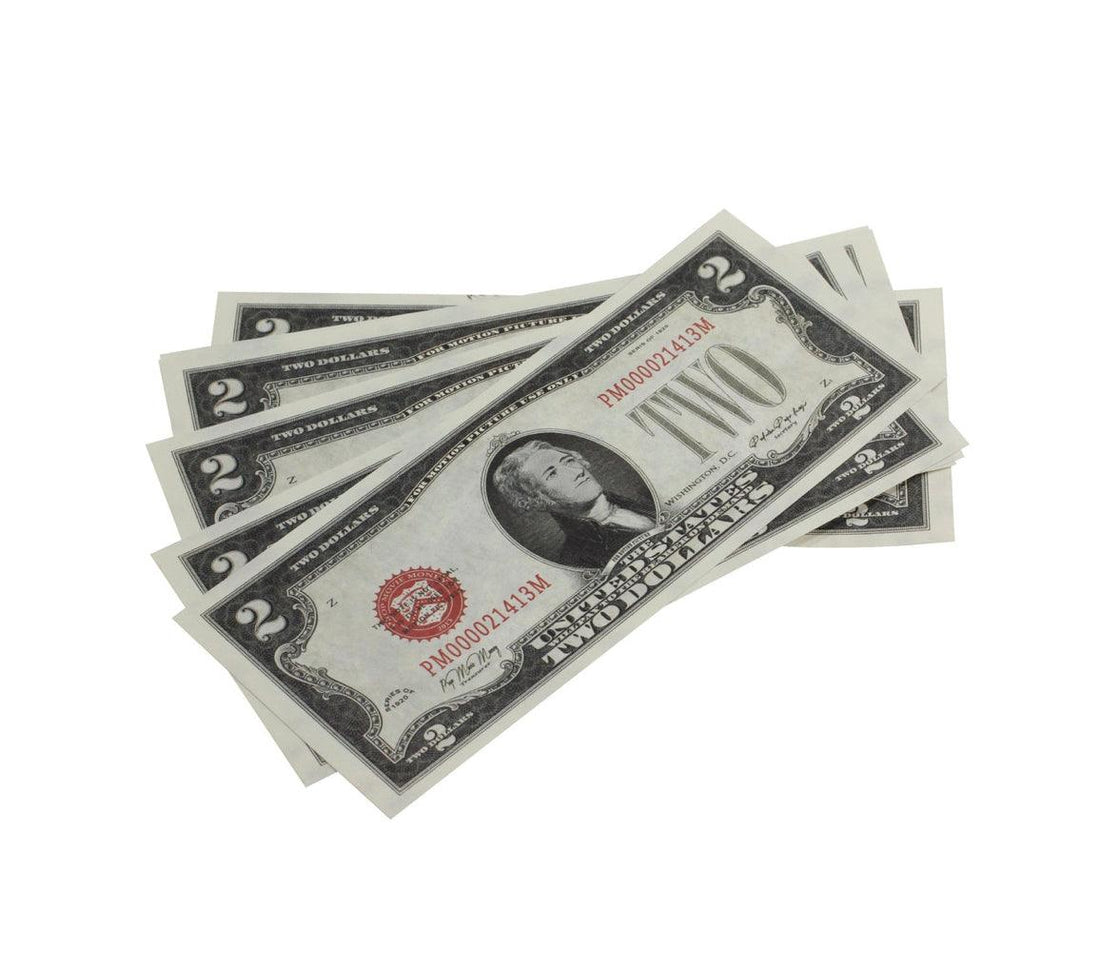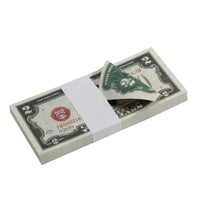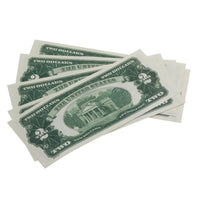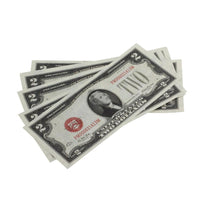 1920s Series Vintage $2 Bills - Full Print
Perfect prop money with our Full Print Vintage $2 Prop Bills. This package includes 100 full print prop bills in a vintage style, each with a white bank strap for easy organization and storage. The vintage style of the money gives it a realistic and authentic appearance, making it ideal for use in historical dramas and period pieces.
The prop money is full print, meaning that both the front and the back of each bill have been printed with high-quality ink on commercial paper. This gives the prop money a realistic look and feel, making it suitable for use in movie-quality productions. The intricate detailing and realistic designs of the prop money will add authenticity to your production.
Full Print 100 Prop Bills




Vintage $2 full print stack with bank strap




Movie quality prop money 



The vintage $2 dollar bill has a rich and interesting history. It was first introduced in 1862 as a United States Note, during the Civil War, to help finance the war effort. The design featured a portrait of Thomas Jefferson on the front and a vignette of the Signing of the Declaration of Independence on the back.
In the years that followed, the $2 dollar bill was not widely circulated and was primarily used by banks and financial institutions. However, in 1976, the Bureau of Engraving and Printing released a new series of $2 dollar bills featuring a portrait of President Thomas Jefferson on the front and the signing of the Declaration of Independence on the back.
Despite the new design, the $2 dollar bill still remained relatively scarce in circulation. Many people believed that it was no longer being printed, and as a result, it became a sought-after collector's item. However, the U.S. government continued to print the $2 dollar bill, but in very small quantities, which made it even more rare.
In recent years, the vintage $2 dollar bill has experienced a resurgence in popularity, with many people seeking out the older bills as collectible items. They are considered rare and valuable due to the historical significance and the scarcity of them in circulation. Today, the vintage $2 dollar bill is not in general circulation but is often sought after by collectors and enthusiasts of US currency.
NOTE: Prop money is solely designed for decor, tv, films, movies, photography, training and media production.
As seen on official films
Our pro money is crafted with movie-quality realism that is sure to impress. Whether you're using it for video production or as a desktop decor, this piece is bound to keep you motivated and focused on your goals. It's the perfect accessory for anyone who's serious about success and wants to keep their eye on the prize. So go ahead and add it to your collection - with its attention to detail and lifelike appearance. Make it rain!