$50,000 Vintage Look Money With Money Bag - Full Print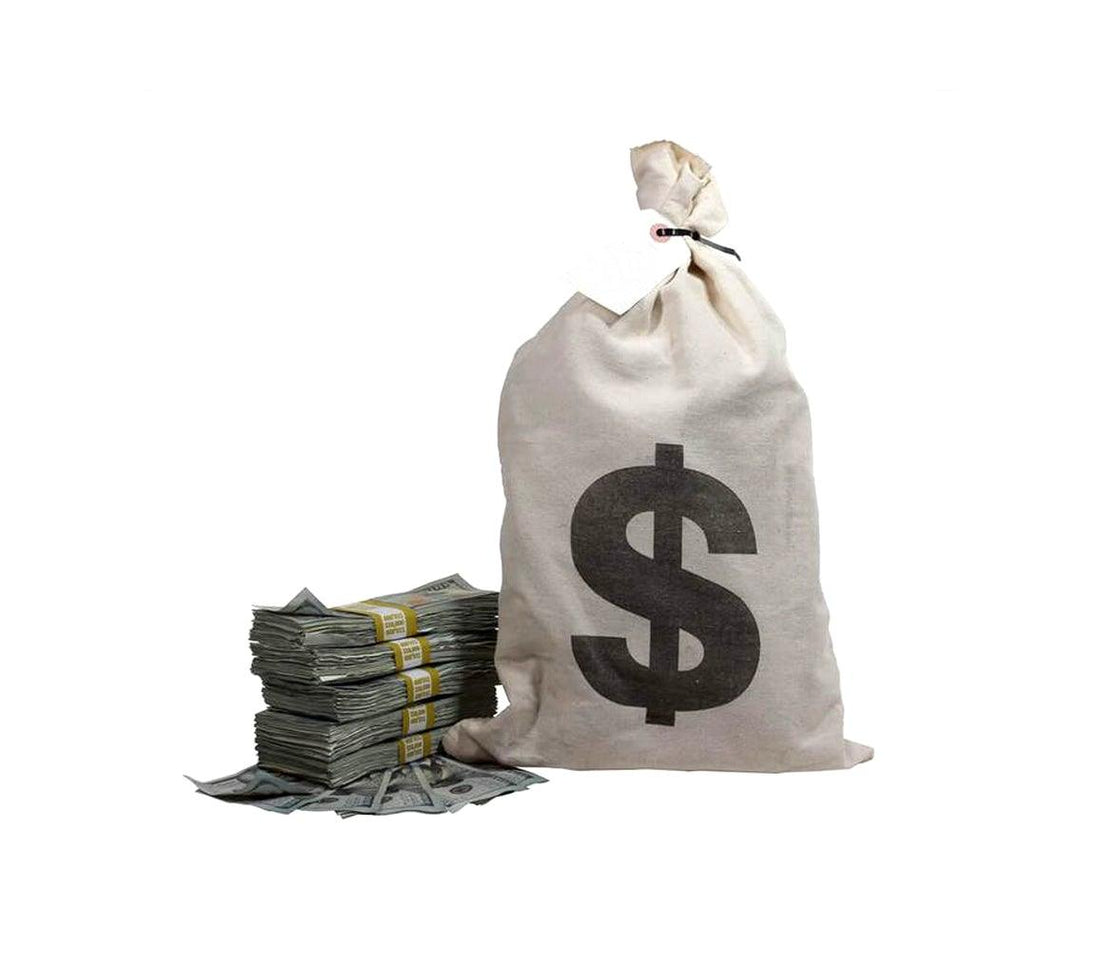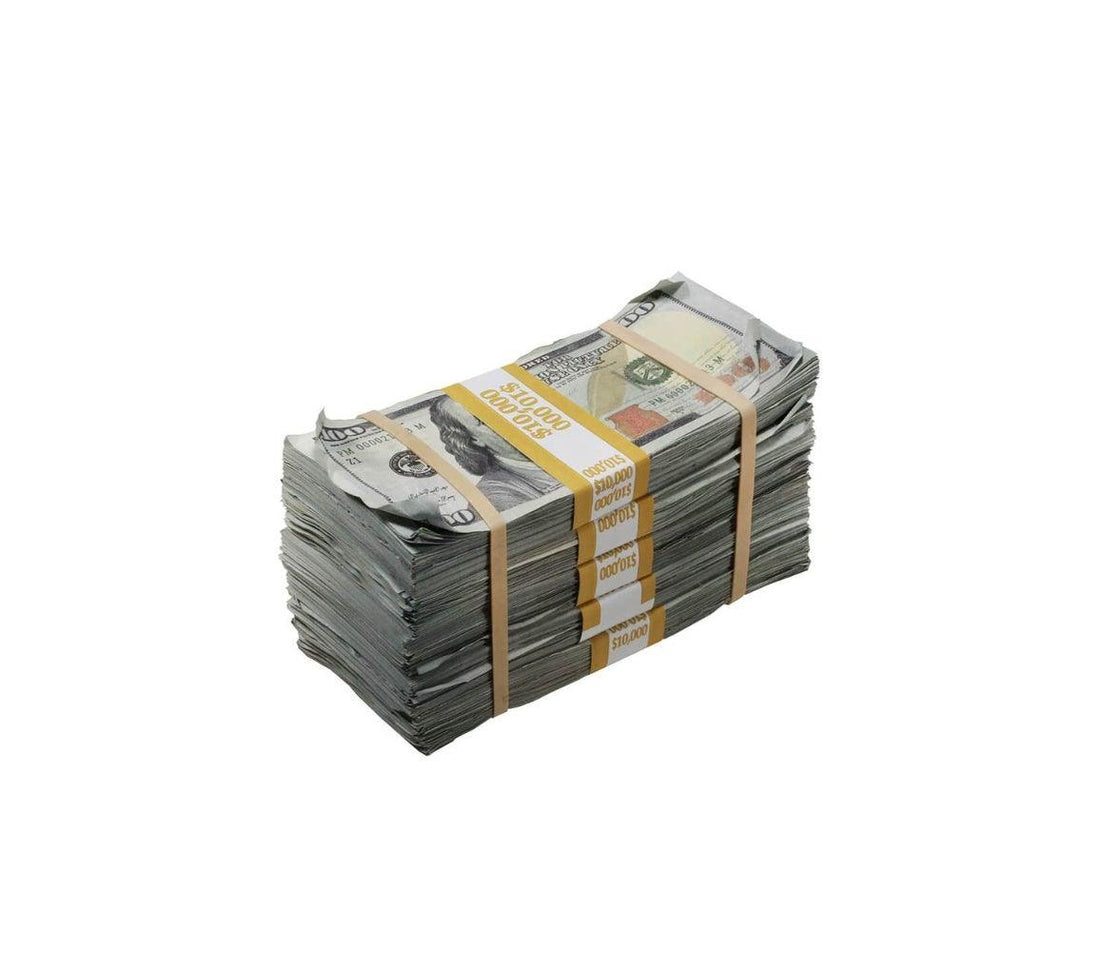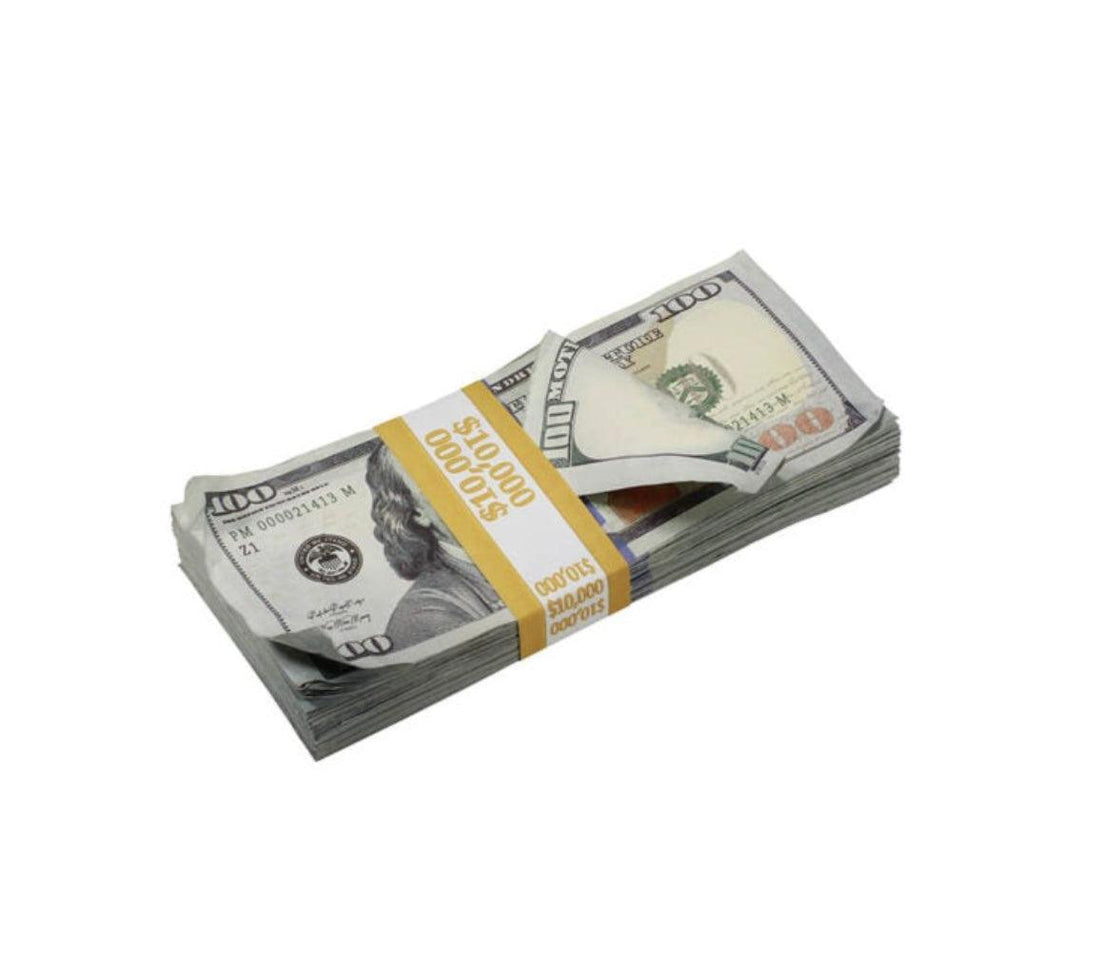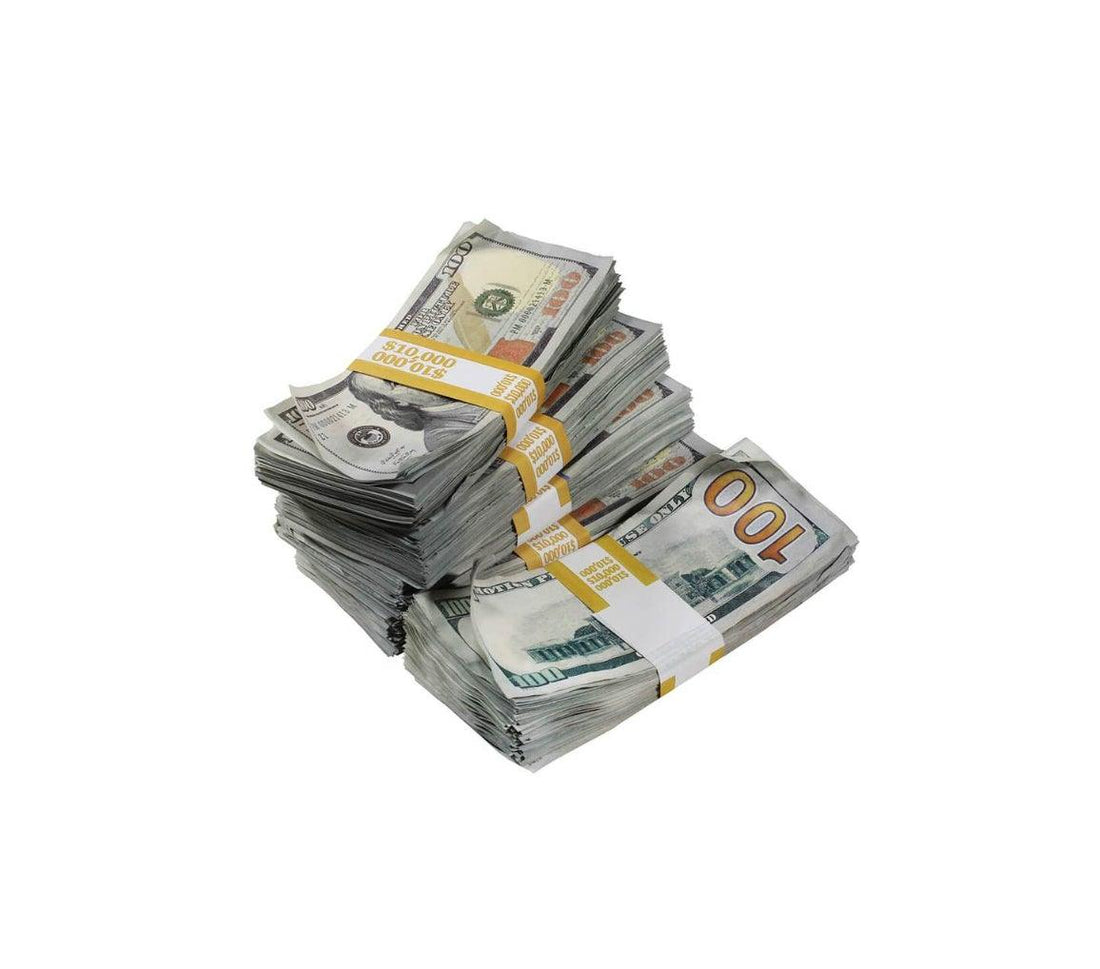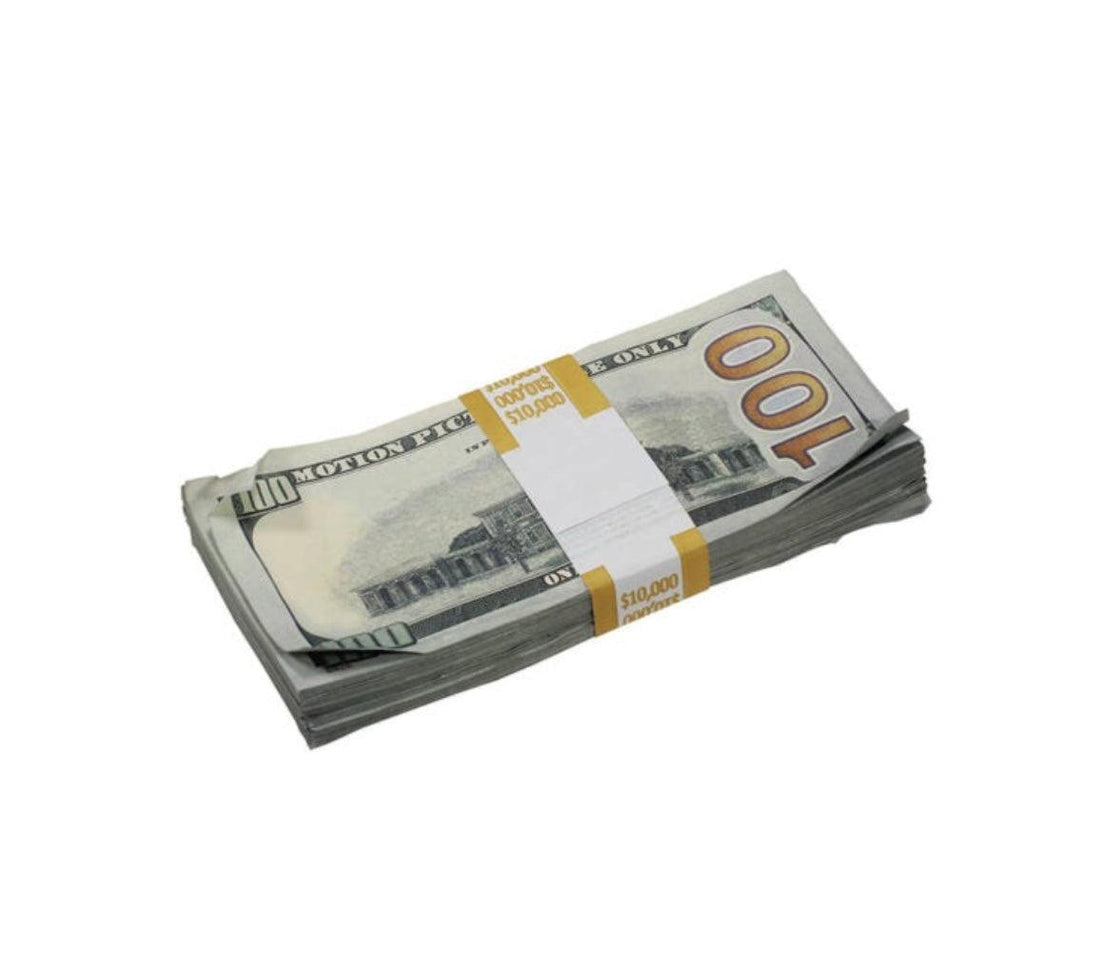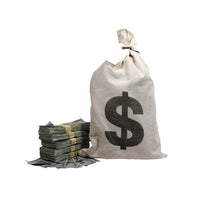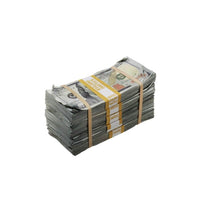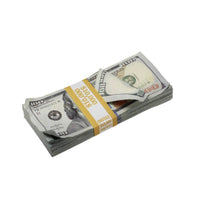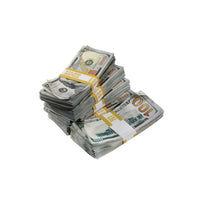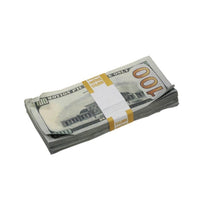 $50,000 Vintage Look Money With Money Bag - Full Print
The ultimate prop money package with our 5 10k Prop Stack set. This package includes 5 stacks of 10k prop money, each fully printed on both front and back, and a sturdy canvas money bag for easy storage and transportation. The aged look of the money gives it a realistic and authentic appearance, making it perfect for historical dramas and period pieces. The package totals $50,000, providing the ideal amount of prop money for your production needs.
Our prop money is of the highest quality, featuring full print on both front and back, with intricate detailing and realistic designs that will add authenticity to your production. The bills are also cut with precision machine cutters, ensuring that each bill has clean, straight edges.
5 10k Prop Stack

1 Canvas Money Bag

Aged Look

Totaling $50,000

Full print prop money consists of all bills fully printed front and back.

Movie Production Quality
The canvas money bag is built to last, providing a durable and secure storage option for the prop money. The bag is spacious enough to hold all the prop money stacks and the bank strap, making it easy to transport and store.
Please note that this prop money is not legal tender and should not be used for any illegal activities. It is for entertainment and educational purposes only. This package is perfect for film, television, and theater productions, as well as for educational purposes and more. Our prop money has been seen in official films, and is a favorite among professional filmmakers.
In summary, our 5 10k Prop Stack package includes 5 stacks of 10k prop money, 1 canvas money bag and a total of $50,000. The prop money has an aged look, fully printed on both front and back, and is suitable for film, television, theater productions and educational use.
NOTE: Prop money is solely designed for decor, tv, films, movies, photography, training and media production.
As seen on official films
Our pro money is crafted with movie-quality realism that is sure to impress. Whether you're using it for video production or as a desktop decor, this piece is bound to keep you motivated and focused on your goals. It's the perfect accessory for anyone who's serious about success and wants to keep their eye on the prize. So go ahead and add it to your collection - with its attention to detail and lifelike appearance. Make it rain!