Levitating Stack - Sky Blue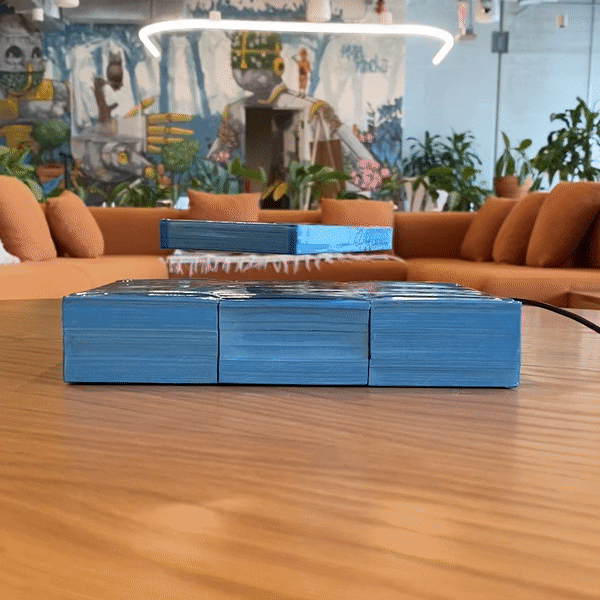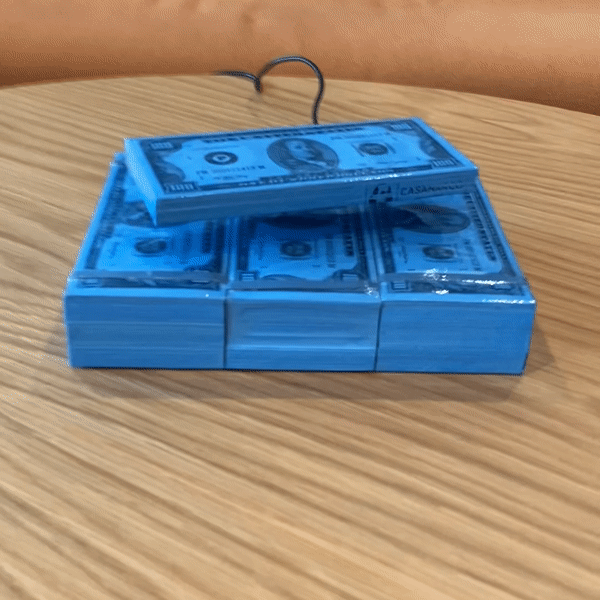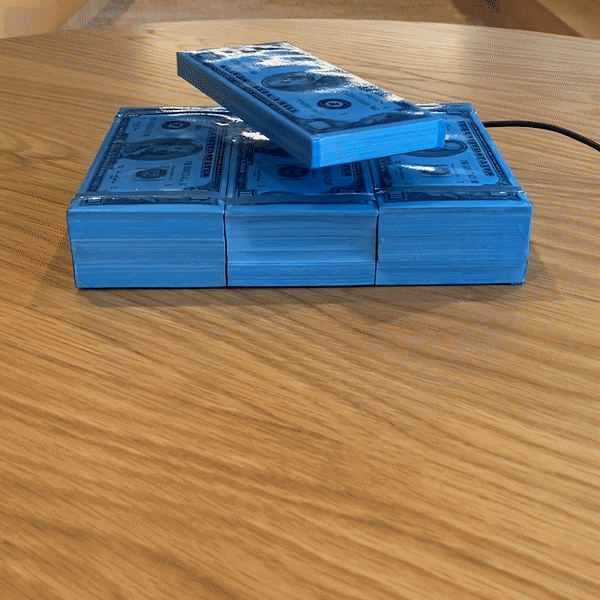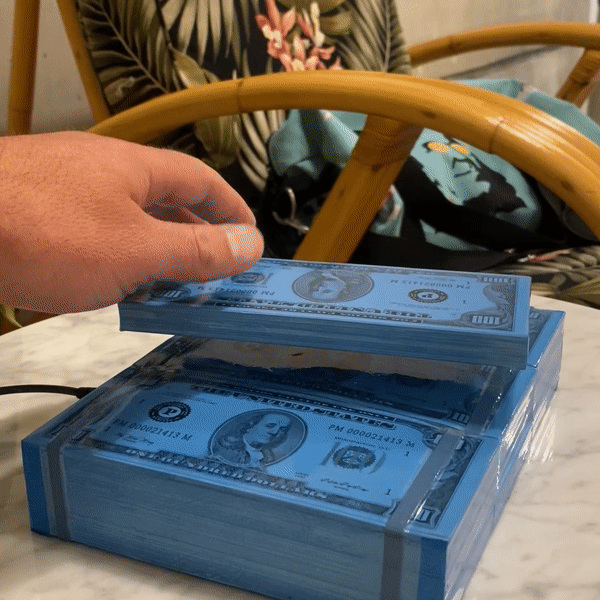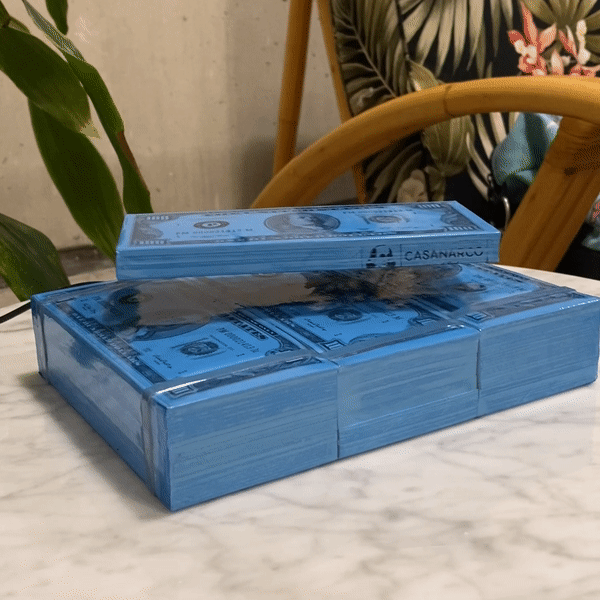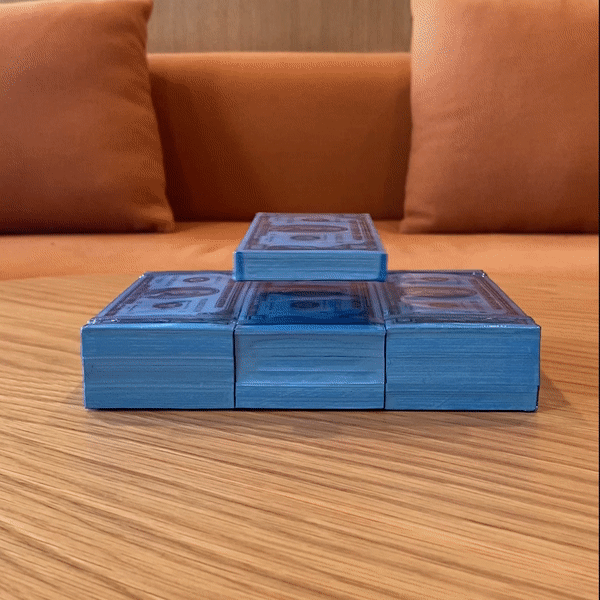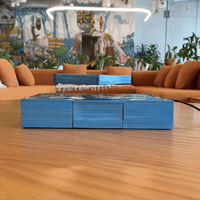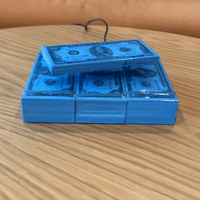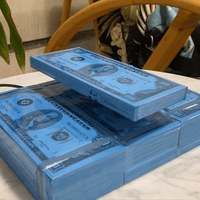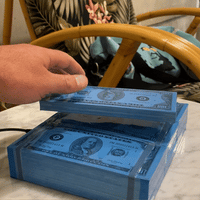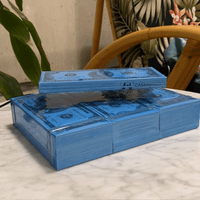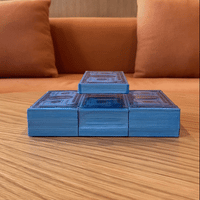 Levitating Stack - Sky Blue
Reach for the stars with our sky blue levitating money stack. This stunning display defies gravity, levitating at a mesmerizing 1 inch off the base and rotating slowly in a 360-degree motion that is sure to amaze everyone who sees it. The levitating money stack is designed to give a slow 360° captivating rotation, which is sure to captivate your attention and set a positive tone for the rest of your day.
This levitating money stack is crafted with 10 10k 1980s stacks totaling $100,000, and the base is composed of an additional 9 10k stacks, for a grand total of $109,000. Each stack is made of high-quality commercial paper, printed with ink that will not run when wet and cut with precision machine cutters.
To ensure that your levitating money stack remains in perfect condition, it is finished with a high-density, reflective, protective vinyl wrap. This not only enhances the visual appeal but also protects it from dust, scratches, and other damages.
Made of 10 10k 1980s stacks totaling: 100k 
The base is composed with 9 10k stacks. 

Finish with a high density, reflective, protective vinyl wrap.
Designed to give a slow 360° captivating rotation.
Size
Height: 1.85"
Width: 8"
Depth: 6.25"
Levitation Height: 1"
Whats in the box
- Magnetic Levitation Money Base
- Levitation Floating Stack
- Power Adapter 100-220V
- Instruction in English
No assembly Required
Plug in and Levitate!
Handmade in USA 
The design of this levitating money stack is not just for display but also serves as a powerful subconscious visual programming that affirms that yes it can be possible, your goals and financial desires are achievable. With this levitating money stack, you can make it real!
Place it on your office desk, living room, or bedroom and let it serve as a constant reminder that the sky is the limit. It's a daily reminder to strive for success and to never give up on your dreams. The sky blue color of the levitating money stack is also a symbol of freedom, stability and loyalty, which can serve as an inspiration to reach for the stars.