New Series Mix Bundle Folded Aged Prop Money - Full Print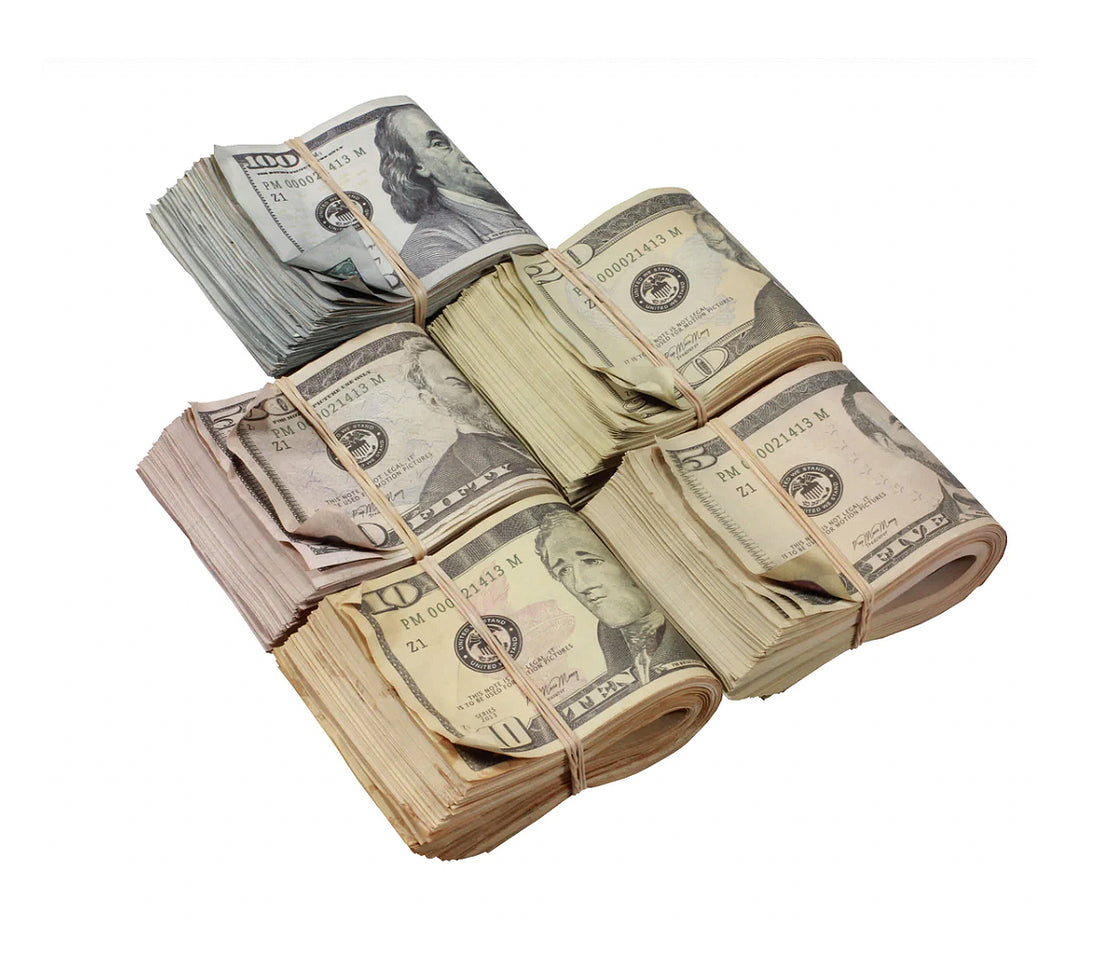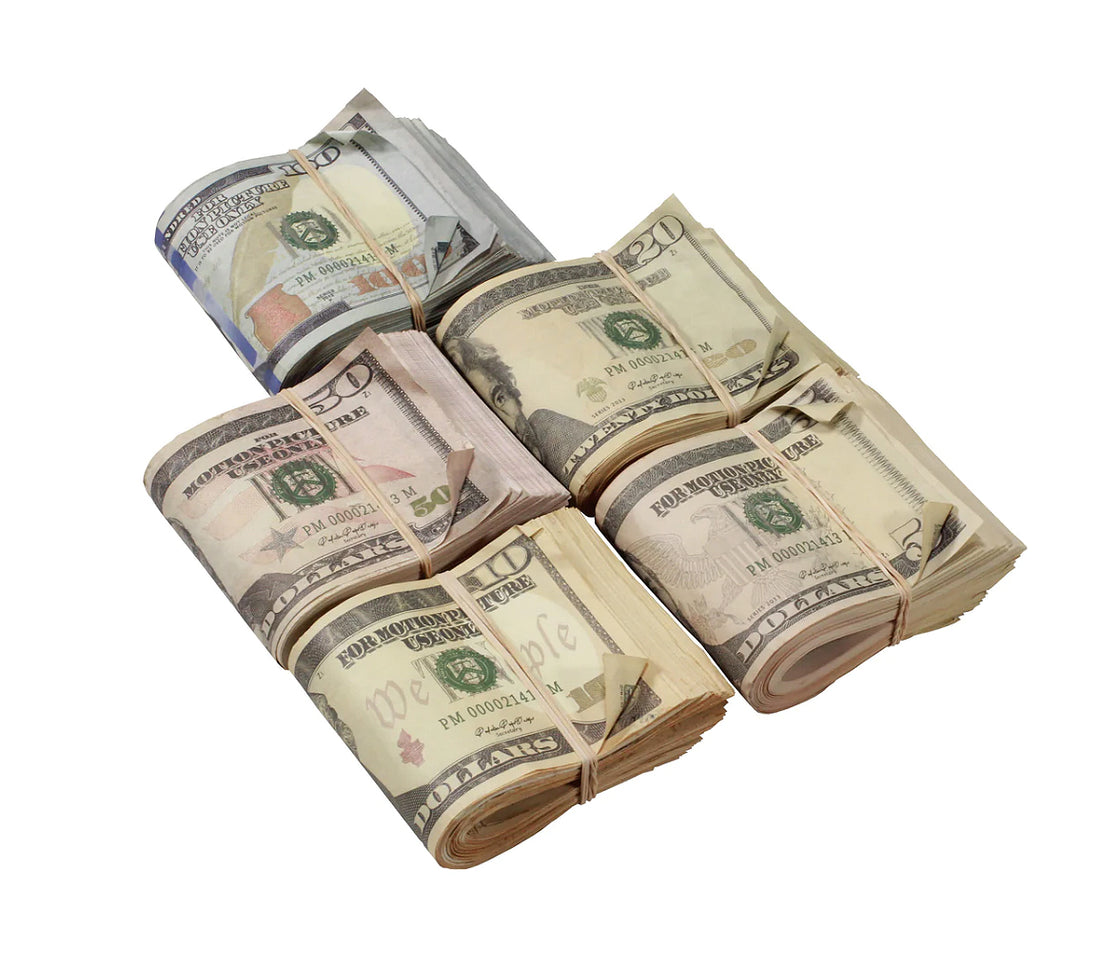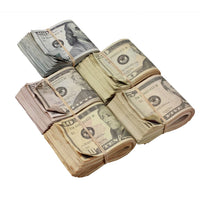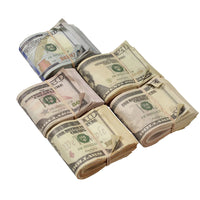 New Series Mix Bundle Folded Aged Prop Money - Full Print
Introducing the Prop Movie Money New Series Mix Bundle - a must-have for film, television and stage production professionals. This bundle comes with a total of $18,500 in prop money bills, consisting of 1 x $100 bill, 1 x $50 bill, 1 x $20 bill, 1 x $10 bill, and 1 x $5 bill.
Crafted with care and attention to detail, these prop money bills feature a full print design that replicates the look and feel of real currency. The bills are also made from high-quality paper that is durable and can withstand repeated handling and use.
Not only do these prop money bills add a touch of realism to your production, but they are also versatile and perfect for a wide range of applications. Whether you're in the film, television or stage industry, the Prop Movie Money New Series Mix Bundle is a great investment that you won't regret.
Package of Full Print Prop Money totaling $18,500.

Consisting of 1 x $100 bill, 1 x $50 bill, 1 x $20 bill, 1 x $10 bill, and 1 x $5 bill.

Folded stacks with rubber bands.

For TV, films, commercials, music videos, photography, training, promotional use, decor and inspiration.

Movie Production Quality.




Full print prop money consists of all bills fully printed front and back.
NOTE: Prop money is solely designed for decor, tv, films, movies, photography, training and media production.
As seen on official films
Our pro money is crafted with movie-quality realism that is sure to impress. Whether you're using it for video production or as a desktop decor, this piece is bound to keep you motivated and focused on your goals. It's the perfect accessory for anyone who's serious about success and wants to keep their eye on the prize. So go ahead and add it to your collection - with its attention to detail and lifelike appearance. Make it rain!