1920s Series Vintage $100 Bills - Full Print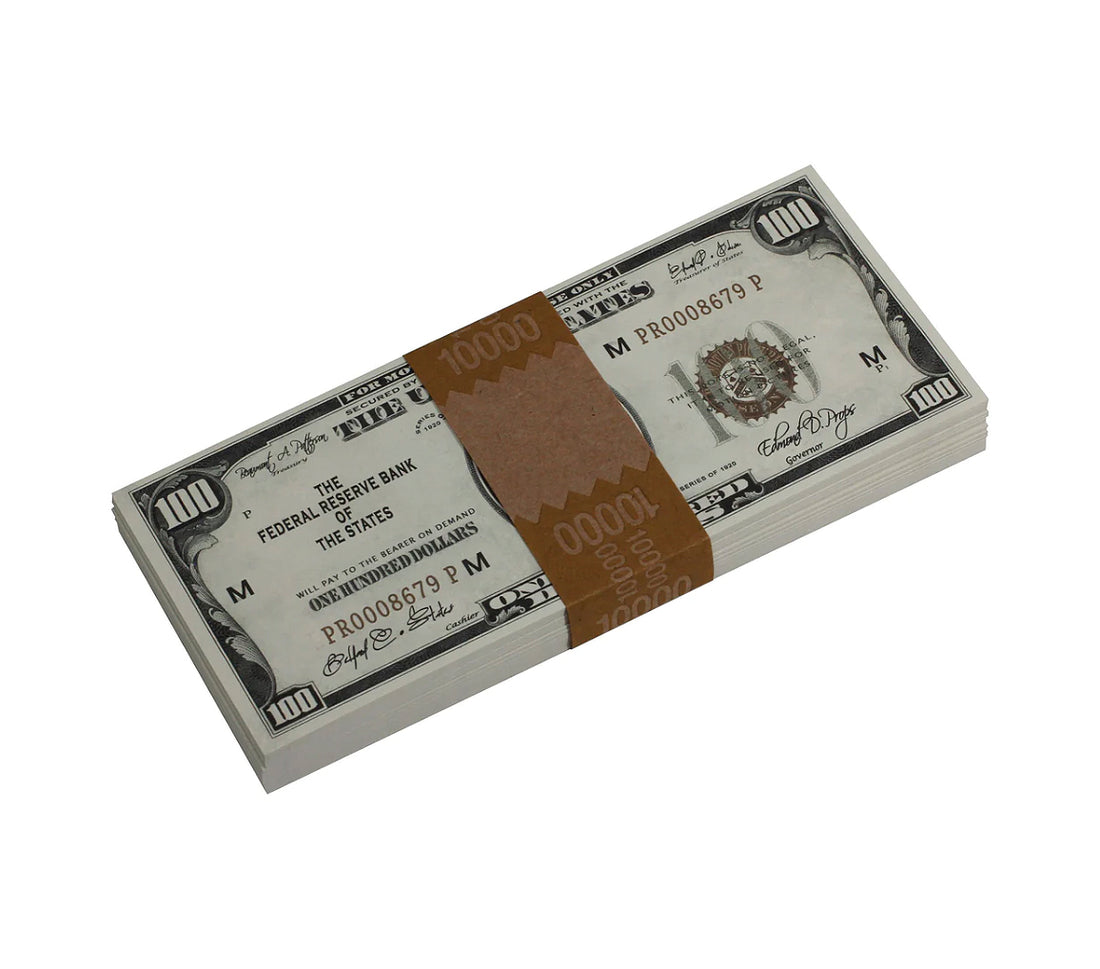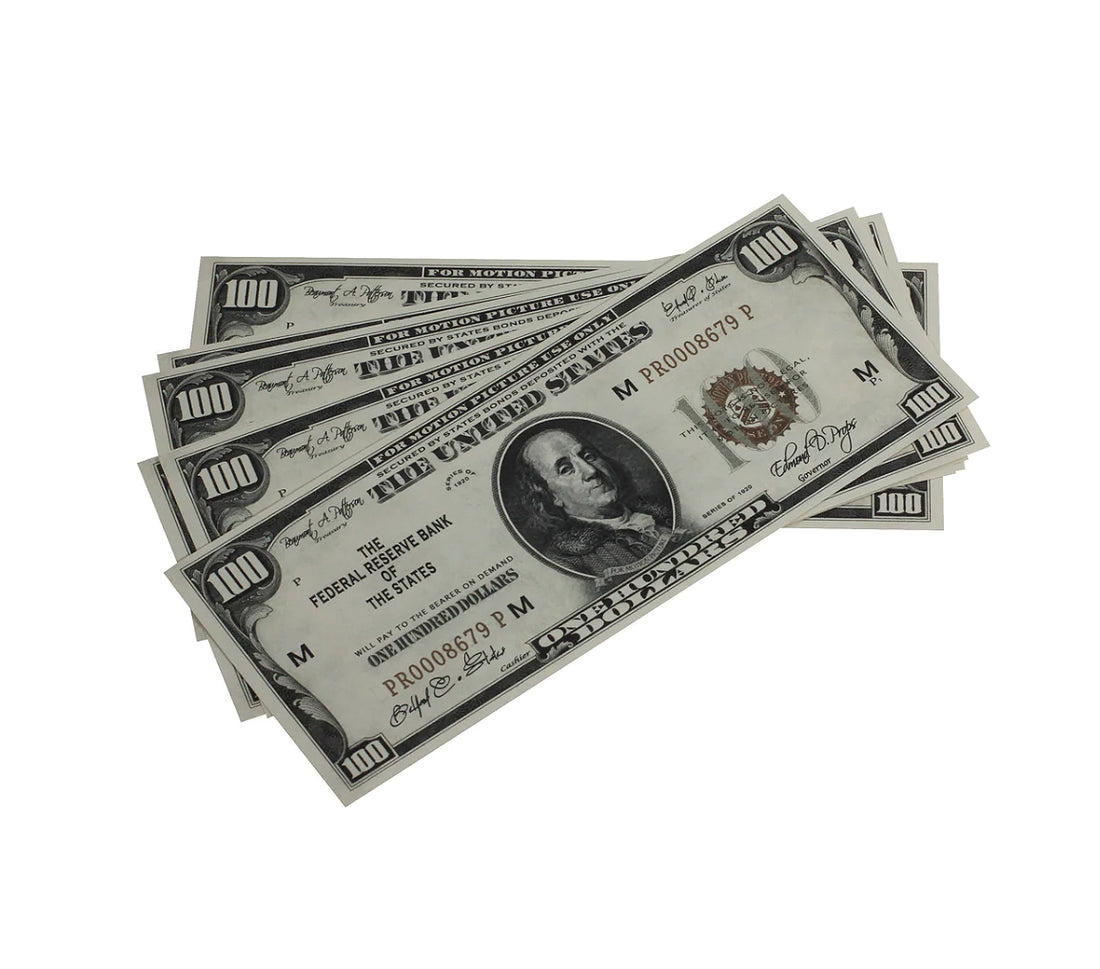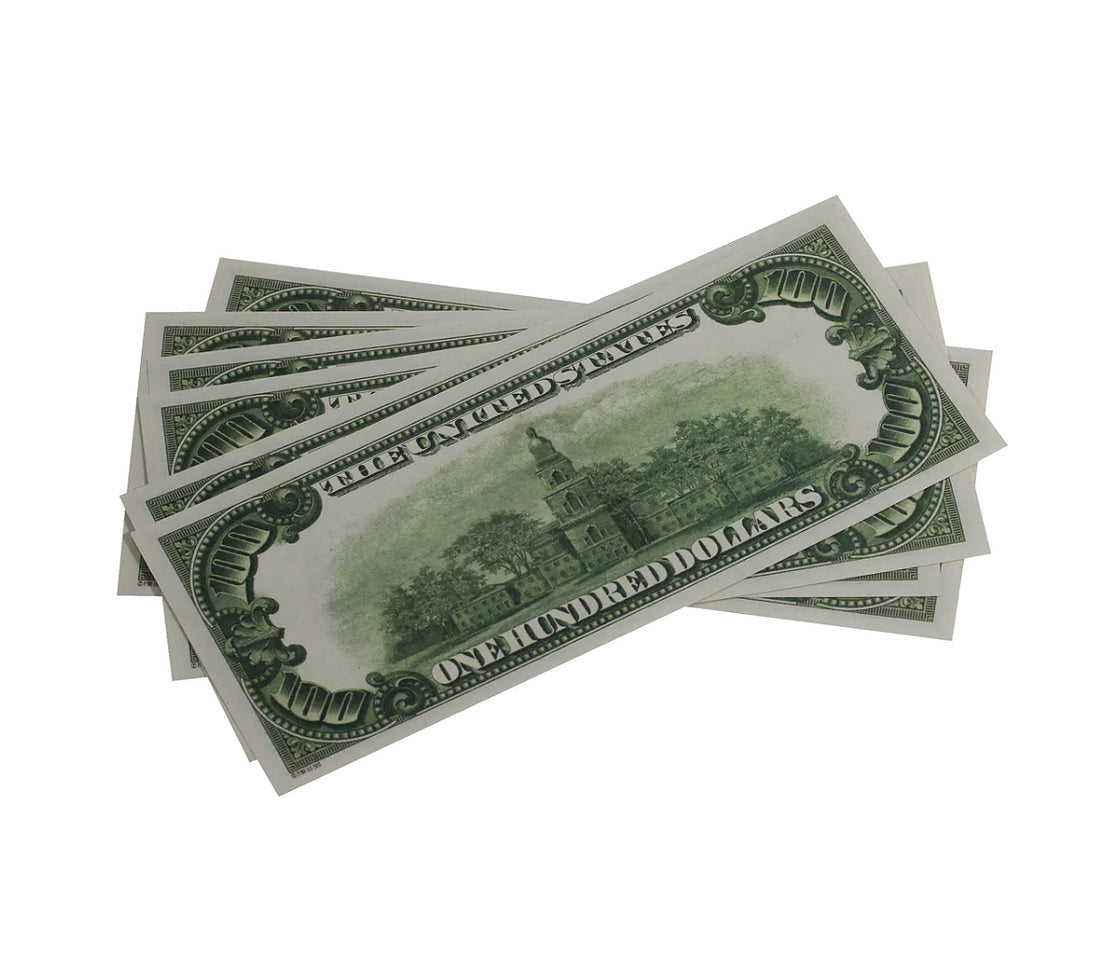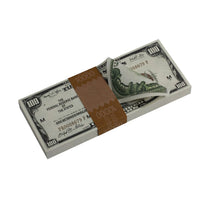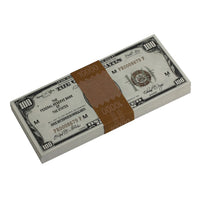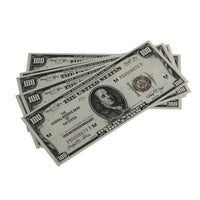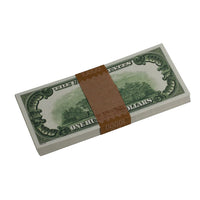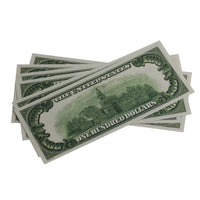 1920s Series Vintage $100 Bills - Full Print
Step back in time with the Prop Movie Money Series 1920s Vintage 100 Full Print Prop Money Stack. This stack of 100 prop money bills is designed to bring a touch of vintage elegance to your film, television, or stage production.
Each bill in the stack is printed in full with a realistic design that captures the essence of 1920s currency. The high-quality paper used to print these bills is durable and will hold up to repeated handling and use.
Whether you're setting the scene for a historical drama or adding a touch of nostalgia to your production, the Prop Movie Money Series 1920s Vintage 100 Full Print Prop Money Stack is the perfect choice. So, bring some classic charm to your next project with this vintage prop money stack.
Full Print 100 Prop Bills




Vintage $100 full print stack with bank strap.




Movie quality prop money 




Full print prop money consists of all bills fully printed front and back.
BRIEF HISTORY - The 1920s was a decade of economic growth and prosperity, and the $100 bill played an important role in this era of change. The $100 bill has a long history, but the design that was introduced in the 1920s was a significant departure from previous iterations.
The first $100 bill was introduced in the late 1800s, and its design remained largely unchanged for several decades. However, in the 1920s, the US Treasury introduced a new series of $100 bills that featured a more modern design. This new design included a portrait of Benjamin Franklin, who was one of the founding fathers of the United States, as well as a vignette of Independence Hall.
The 1920s was also the decade in which the Federal Reserve System was established. This system, which still operates today, was designed to stabilize the US economy and promote economic growth. As part of this effort, the Federal Reserve began printing new $100 bills that featured a more secure design. These new bills included several security features, such as watermarks, microprinting, and color-shifting ink, to deter counterfeiting.
Today, the $100 bill remains an important part of the US monetary system, and its design continues to evolve to meet the changing needs of the economy. Despite these changes, the portrait of Benjamin Franklin and the vignette of Independence Hall remain an enduring symbol of the nation's rich history and heritage.
NOTE: Prop money is solely designed for decor, tv, films, movies, photography, training and media production.
As seen on official films
Our pro money is crafted with movie-quality realism that is sure to impress. Whether you're using it for video production or as a desktop decor, this piece is bound to keep you motivated and focused on your goals. It's the perfect accessory for anyone who's serious about success and wants to keep their eye on the prize. So go ahead and add it to your collection - with its attention to detail and lifelike appearance. Make it rain!