Levitating Stack Holographic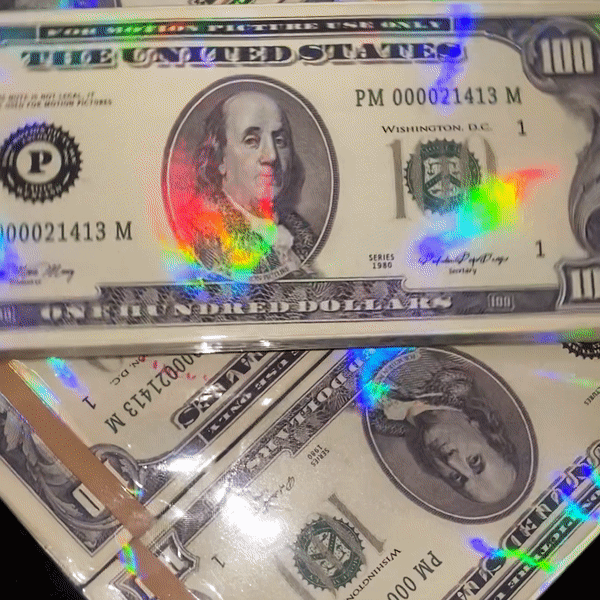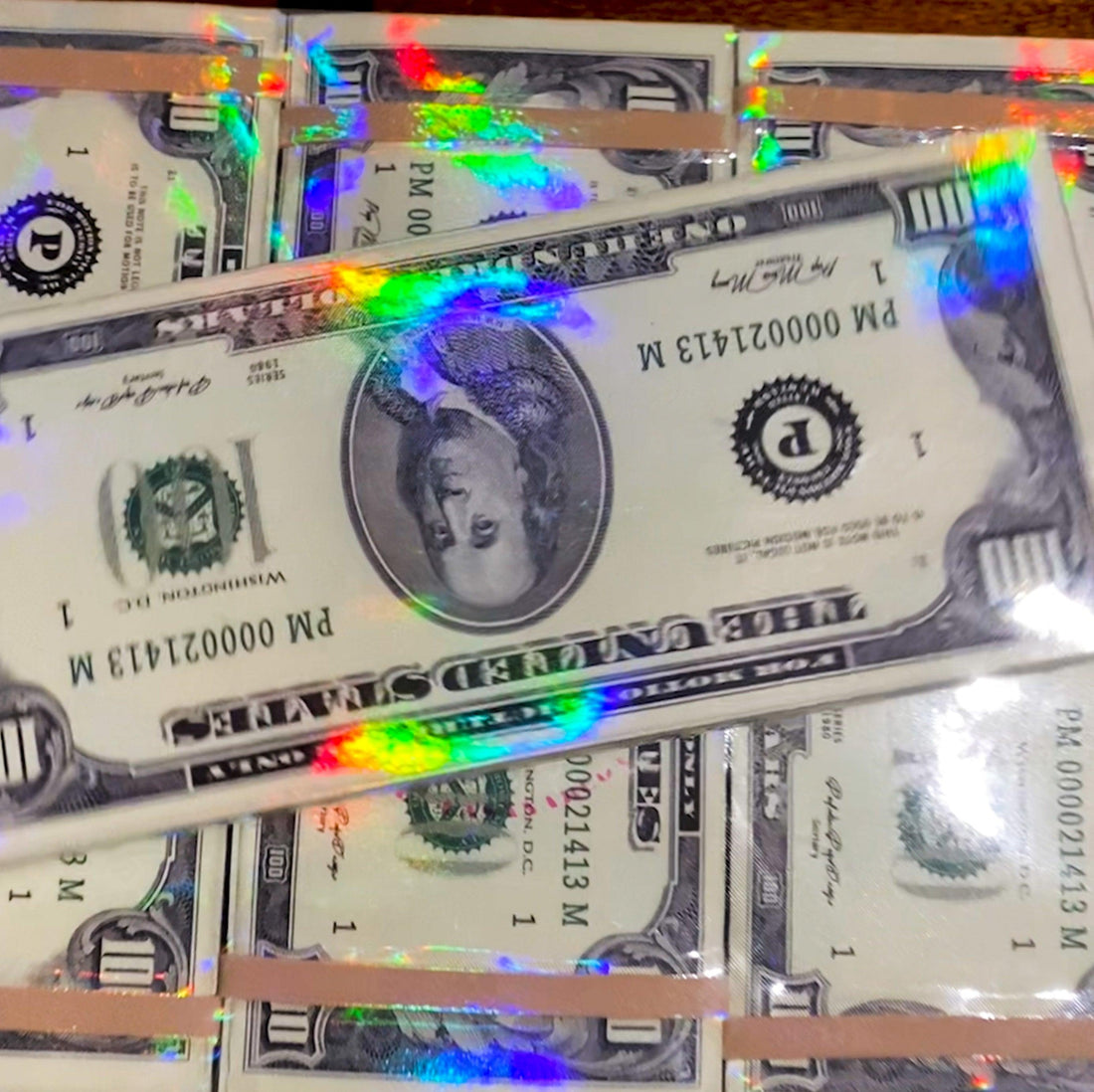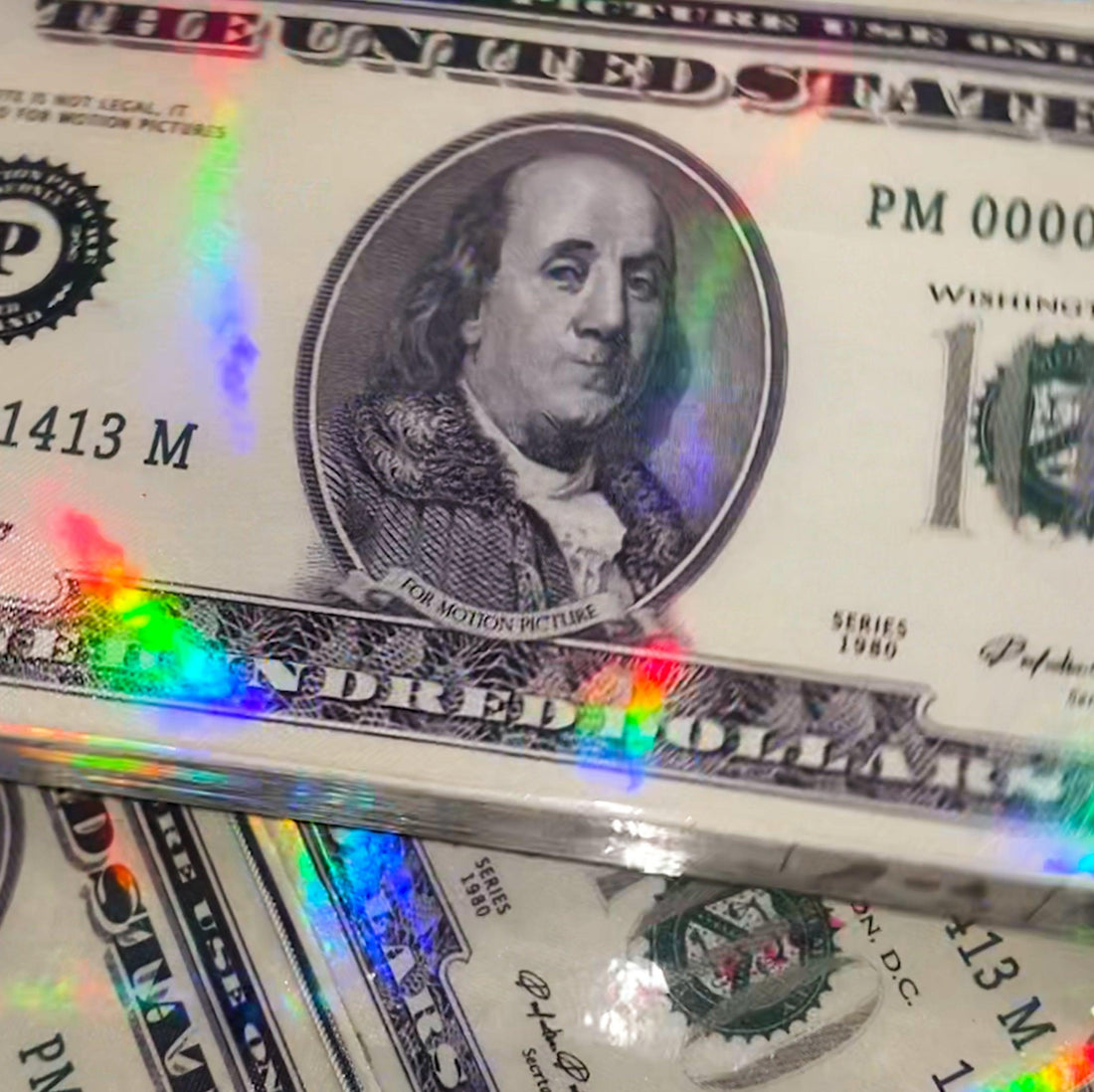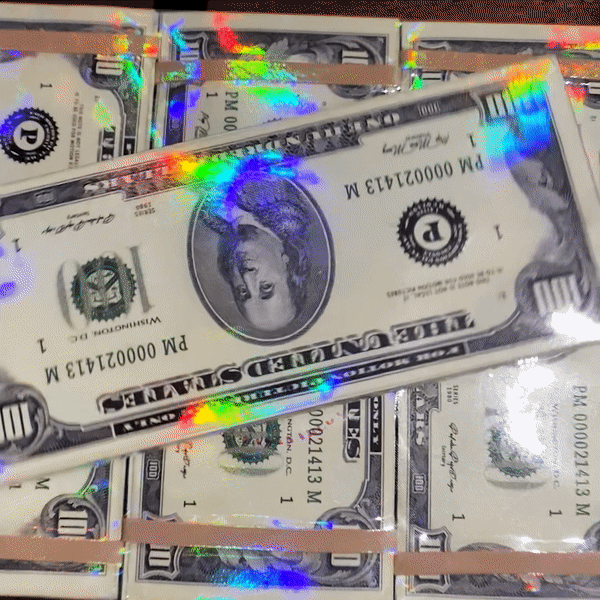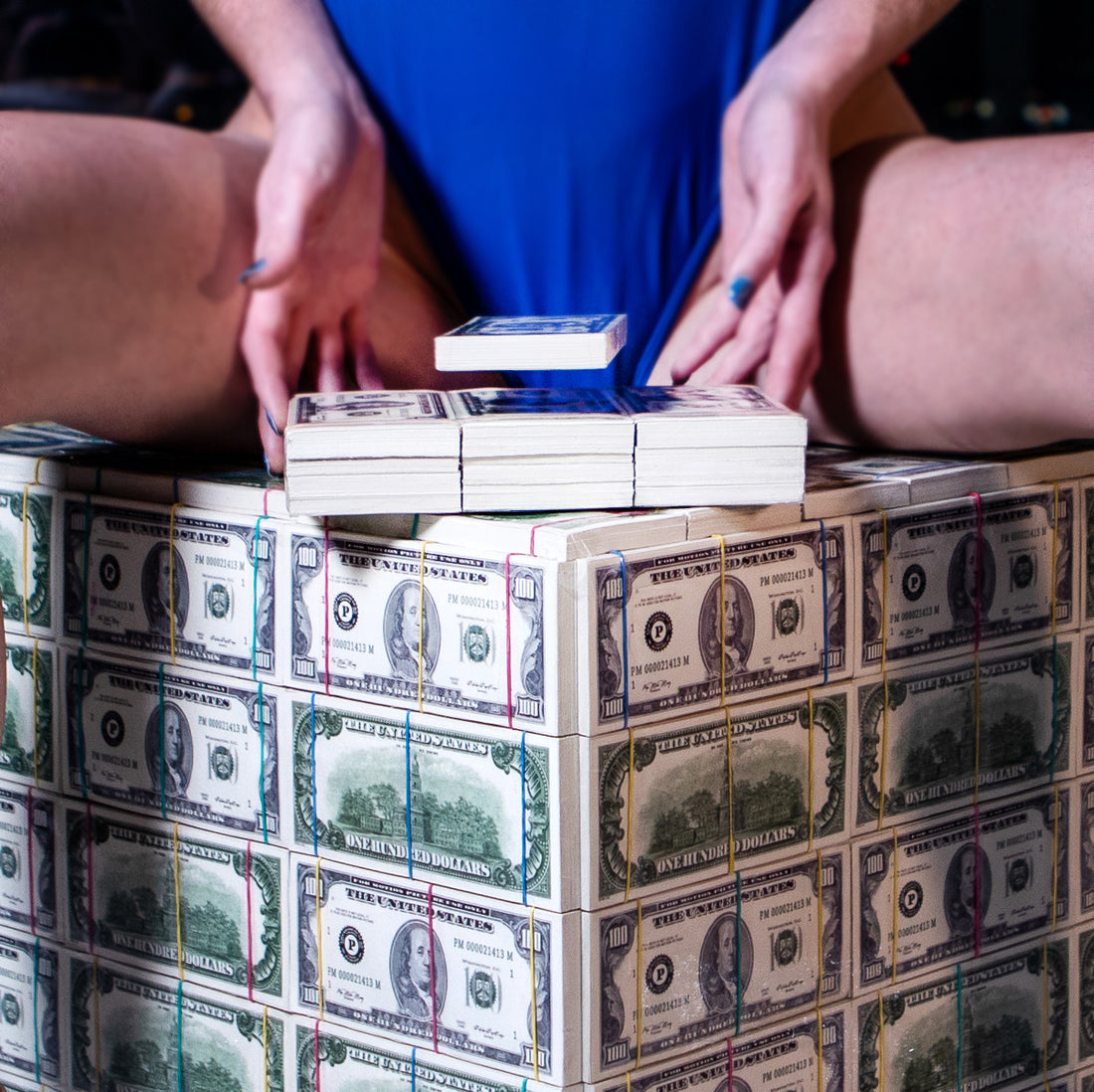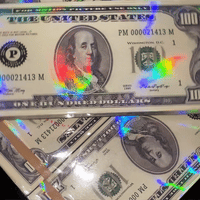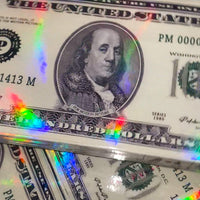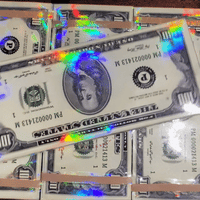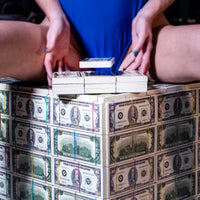 Levitating Stack Holographic
High gloss levitating stack with pulsing holographic effect, reflects rainbow colors in direct presence of light. (videos taken with flash on)
Made of 10 10k prop stacks totaling: 100k 
The base is composed with 9 10k stacks. 

Floats at 1 inch high from the base.
Finish with a high density, reflective, protective holographic vinyl wrap.
Designed to give a slow 360° captivating rotation.
Size
Height: 1.85"
Width: 8"
Depth: 6.25"
Levitation Height: 1"
Whats in the box:
- Magnetic Levitation Money Base
- Levitation Floating Stack
- Power Adapter 100-220V
- Instruction in English
No assembly Required
Plug in and Levitate!
Handmade in USA