$1,000,000 Aged Prop Money - Blank Fillers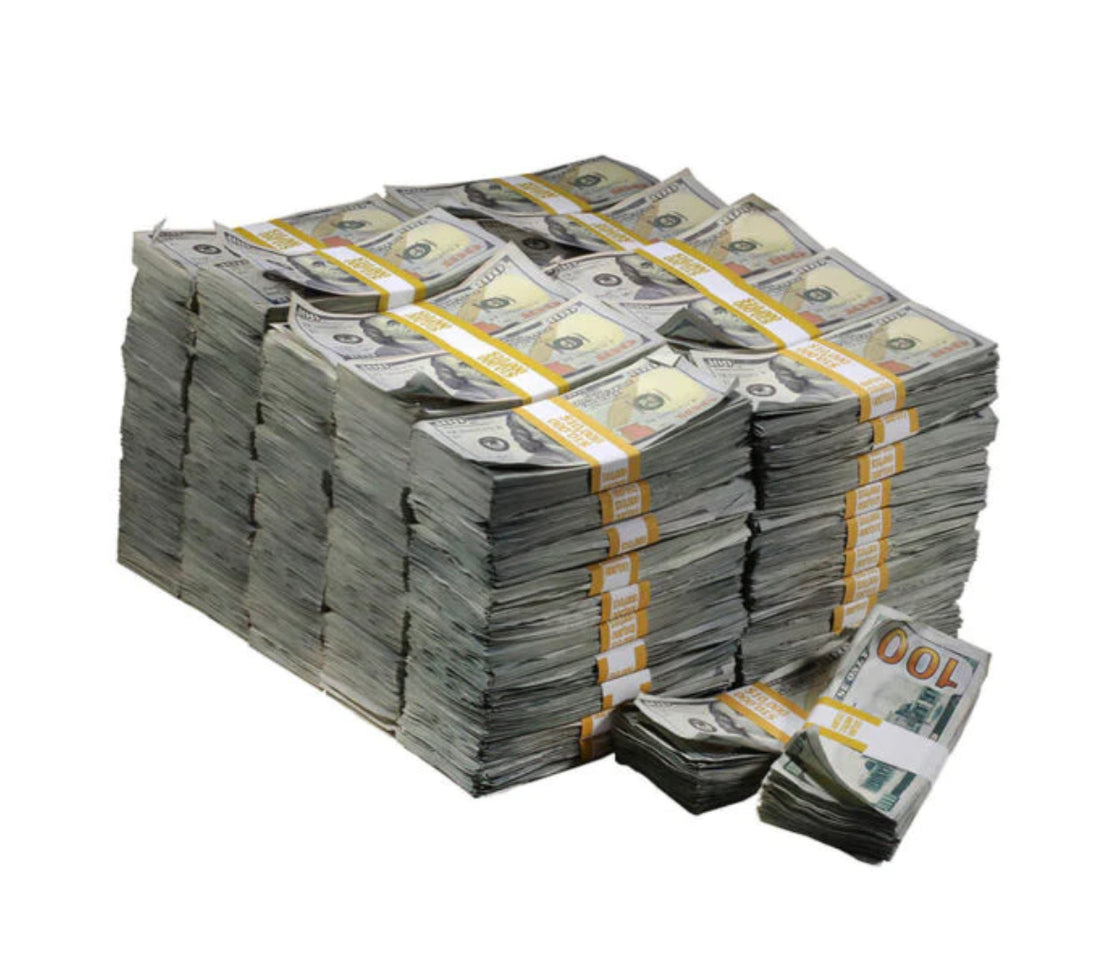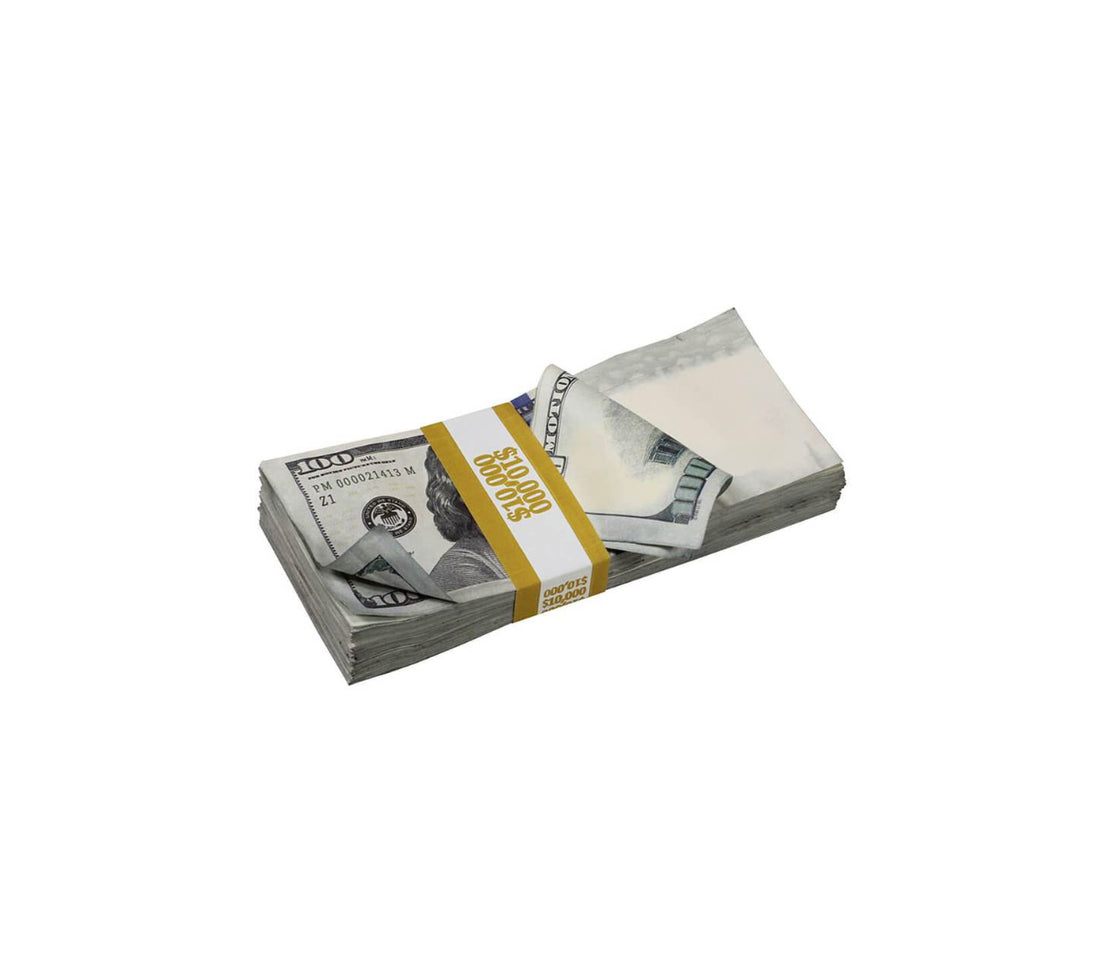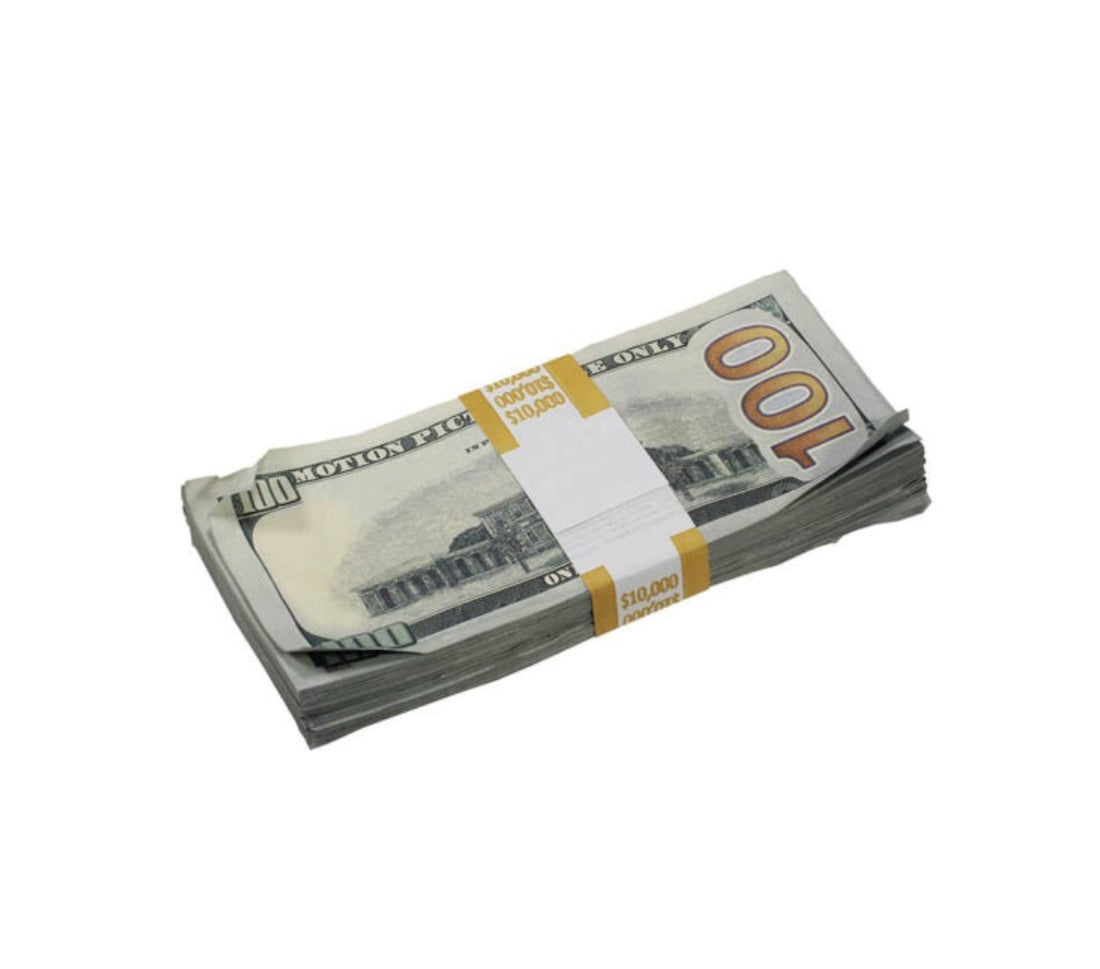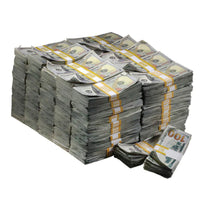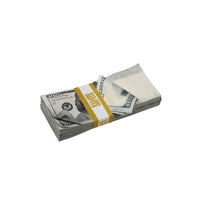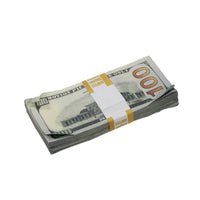 $1,000,000 Aged Prop Money - Blank Fillers
Introducing our package of Blank Filler Prop Money with a weathered, vintage look and a bank strap totaling $1,000,000. This prop money is perfect for film, television, and theater productions, as well as for educational purposes and more.
Cool vintage weathered look

Package of Blank Filler Prop Money with bank strap totaling $1,000,000




New Series of $100 prop money totaling $1,000,000 for TV, films, commercials, music videos, photography, training, promotional use and decor.




Blank filler prop money consists of 1 full print on the top and bottom with blank paper in between each stack.




Movie Production Quality
This package of prop money is made to look like real money, with full print on the top and bottom of each stack, and blank paper in between. The stacks are bound together with a bank strap to give the appearance of a large sum of cash. The weathered, vintage look gives the prop money a realistic feel, making it perfect for use in movies and TV shows that take place in the past.
The prop money is also great for educational purposes, as it can be used to teach money management and other financial concepts. It can also be used as a prop in stage productions and other performances. With this package of prop money, you'll have everything you need to create a realistic and convincing scene that requires a large amount of cash.
NOTE: Prop money is solely designed for decor, tv, films, movies, photography, training and media production.
As seen on official films
Our pro money is crafted with movie-quality realism that is sure to impress. Whether you're using it for video production or as a desktop decor, this piece is bound to keep you motivated and focused on your goals. It's the perfect accessory for anyone who's serious about success and wants to keep their eye on the prize. So go ahead and add it to your collection - with its attention to detail and lifelike appearance. Make it rain!