The Last Crypto Dip Canvas Art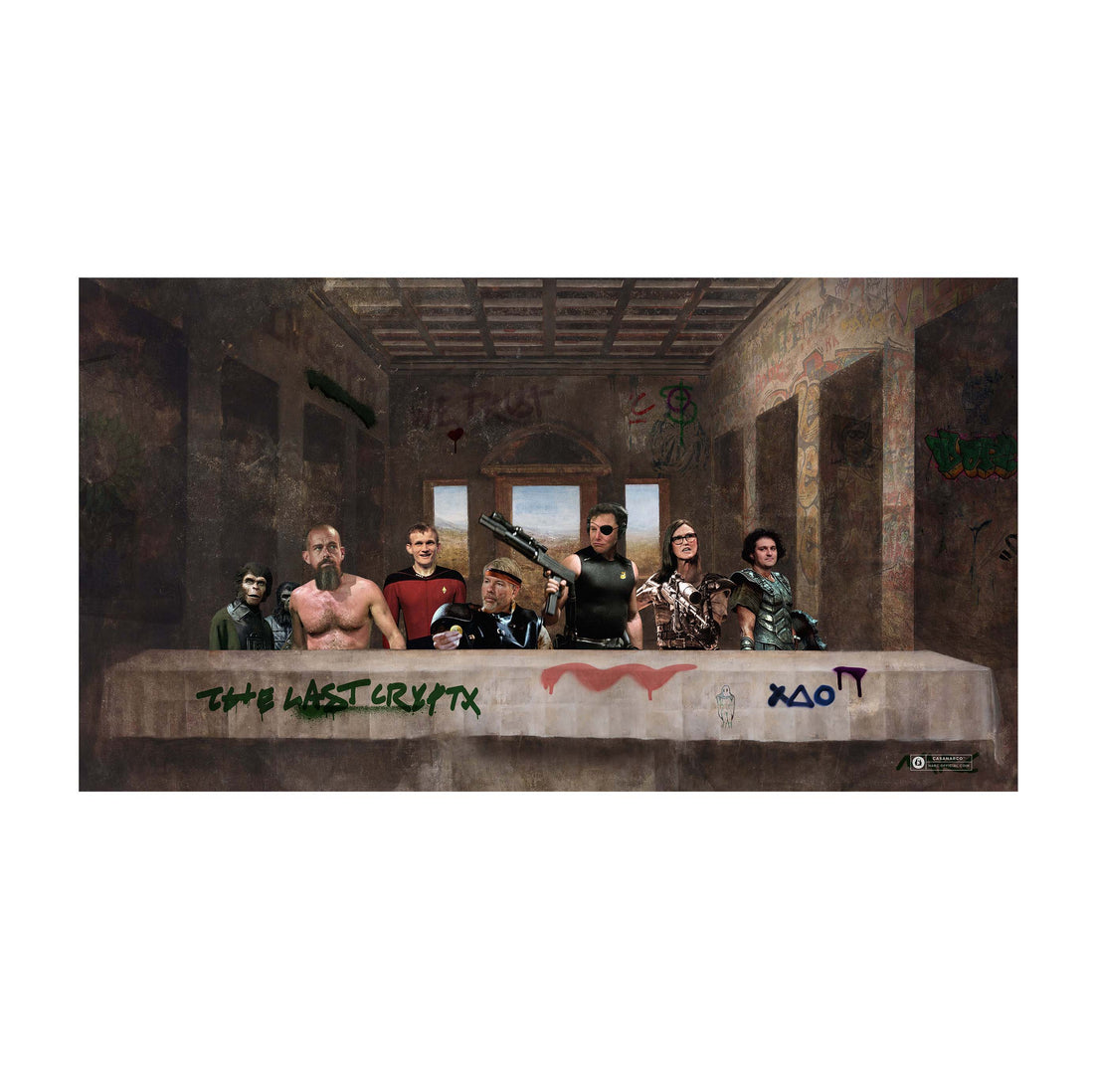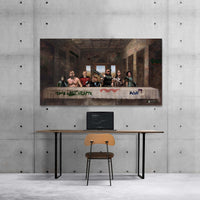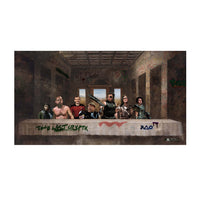 The Last Crypto Dip Canvas Art
The NARC Exclusive Collection presents a unique and visually striking piece of art that is sure to be the focal point of any room. This limited-edition art piece features an imagined gathering of some of the most influential figures in the world of cryptocurrency, including Elon Musk, Cathie Woods, Jack Dorsey, Michael Saylor, Sam Bankman and Vitalik Buterin.
The art piece is set in a futuristic, sci-fi inspired setting, depicting the group gathered around a table, enjoying a meal together. The scene is filled with details that capture the personalities and styles of each individual, making it a fun and interesting piece to look at.
Custom hand-stretched canvas

Vibrant colors on gallery-grade

White sides

Hanging hardware included 

Ready to hang
The art piece is designed to be a conversation starter, and is sure to spark interest and curiosity among those who see it. It's perfect for any home, office, lounge, or bar, and is a great source of inspiration and motivation. The art piece is not only functional but also serves as an art piece that is sure to be the focal point of any room.
The NARC Exclusive Collection is a limited-edition piece, making it a unique and valuable addition to any art collection. It's ideal for anyone who loves the world of cryptocurrency, or for anyone who loves to make a bold statement in their decor. The piece is a perfect addition for anyone who loves unique and interesting home decor and the crypto world.
"The most entertaining outcome is most likely - E" Have Fun!