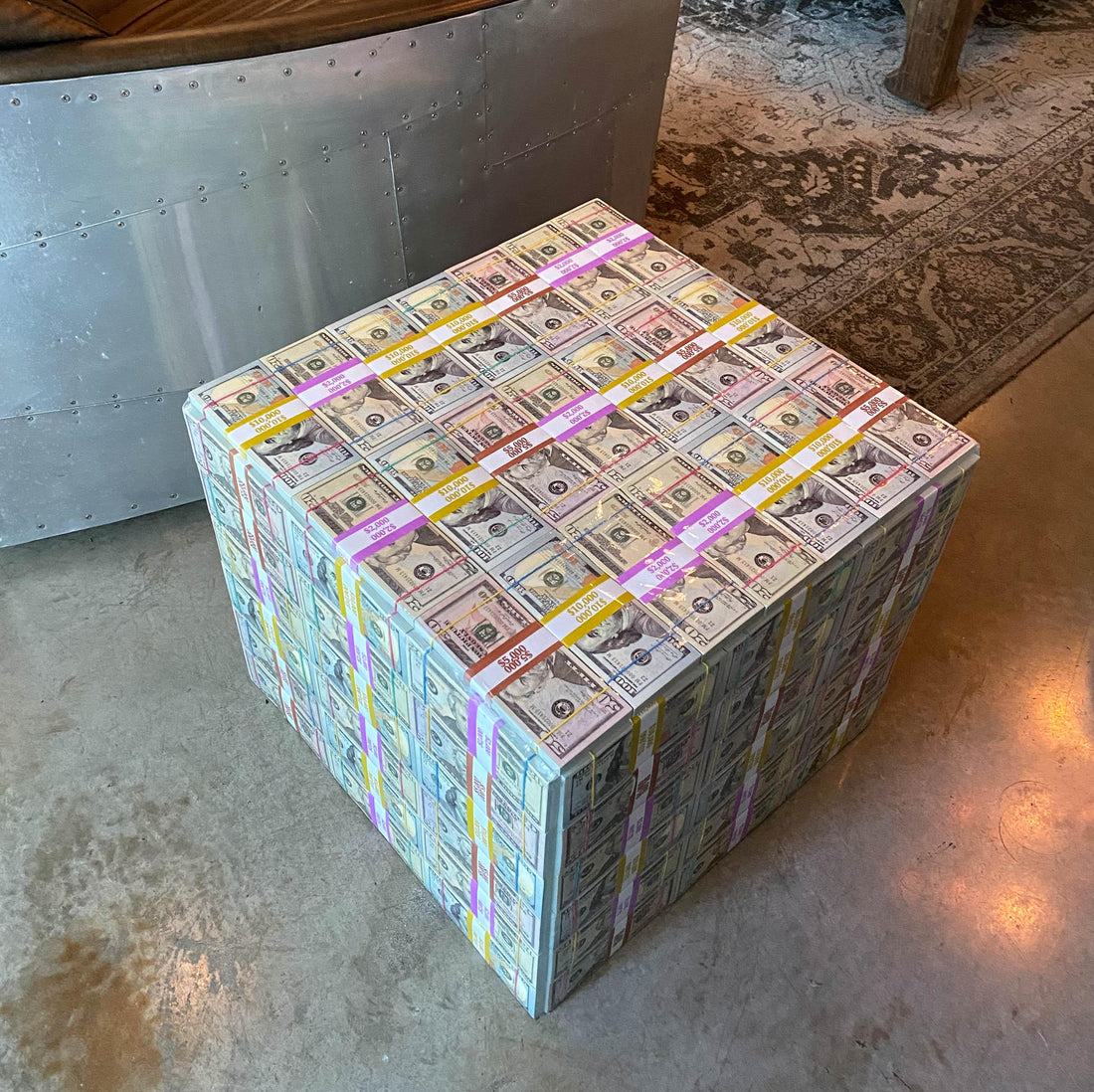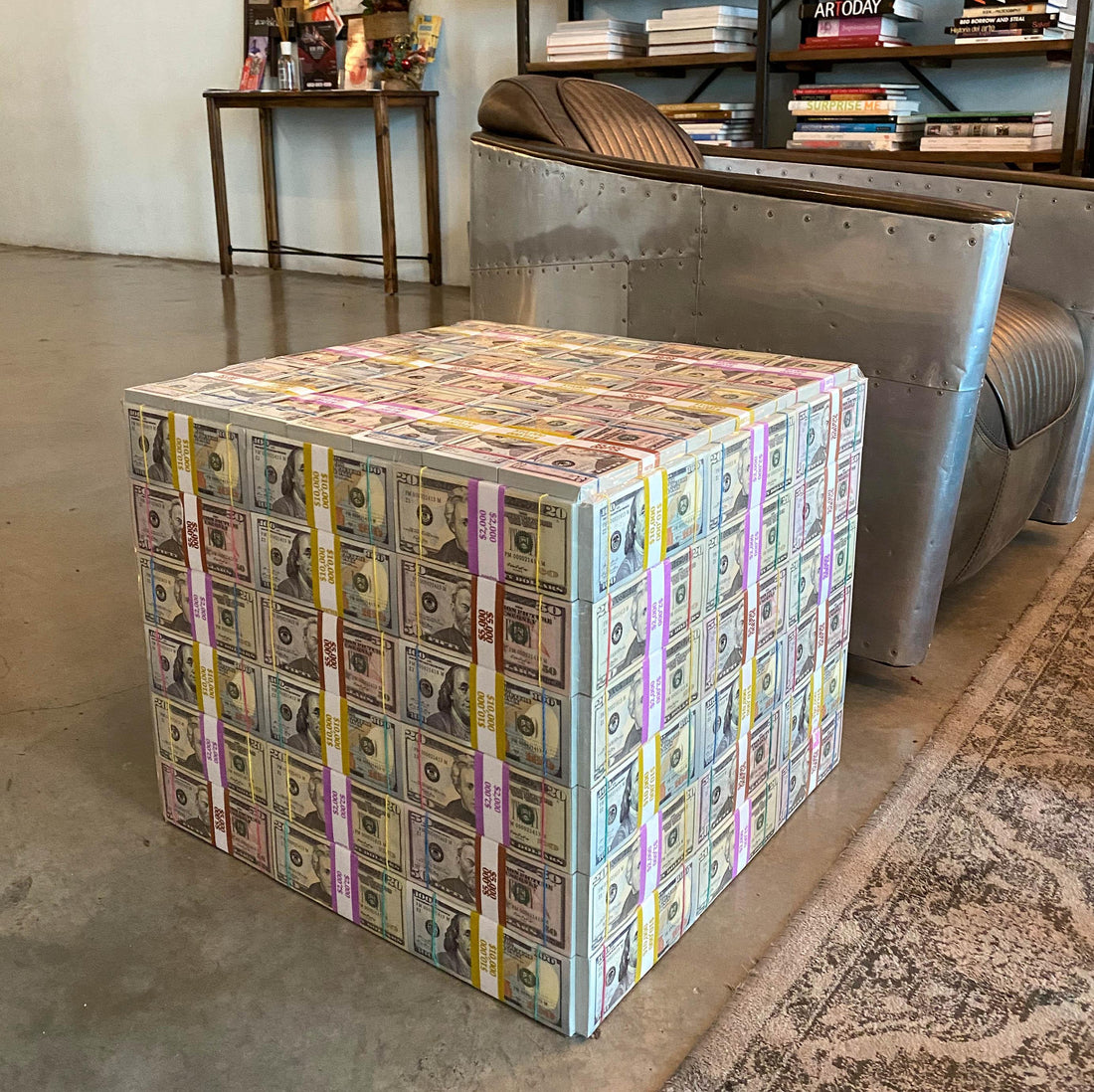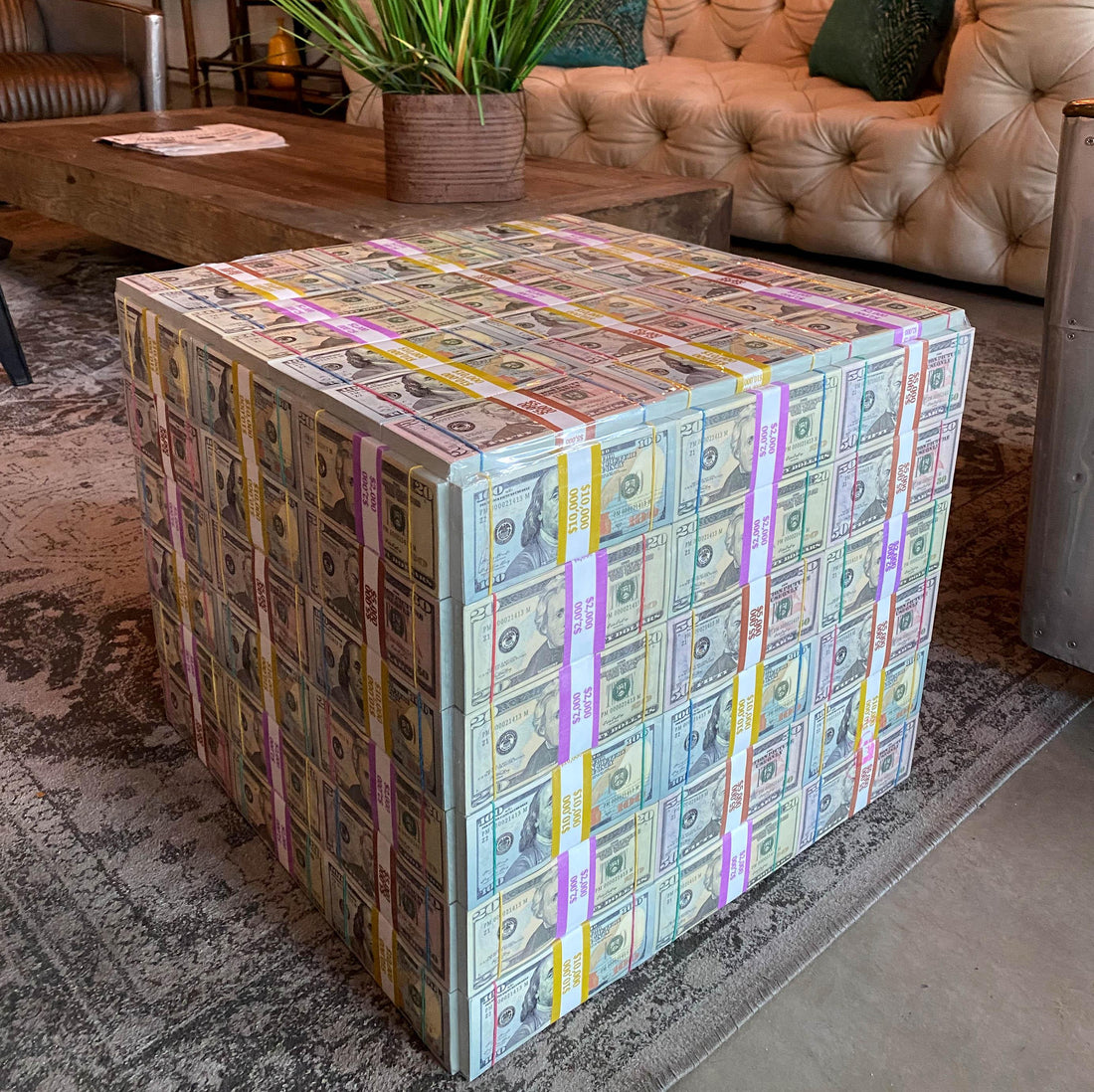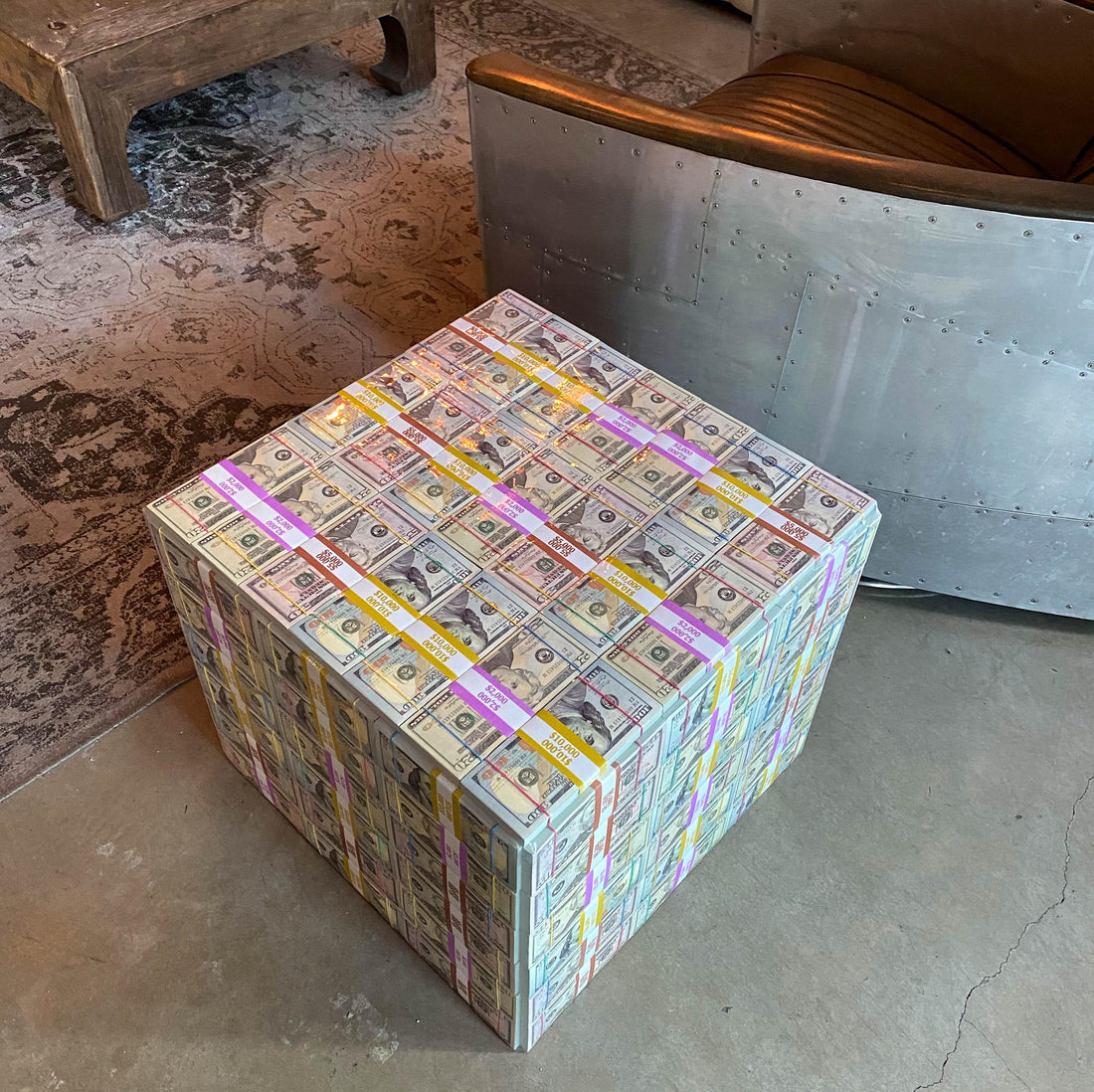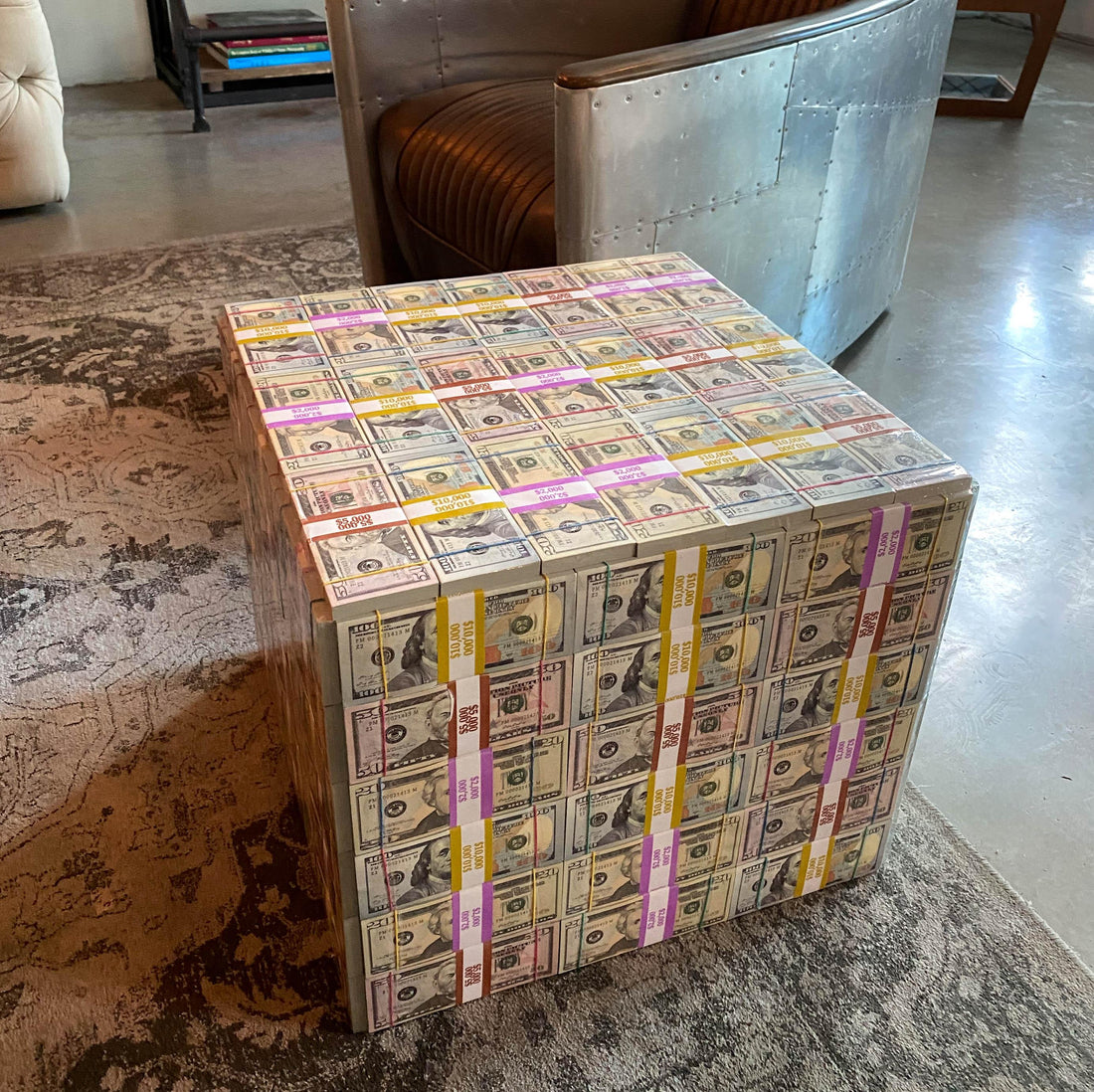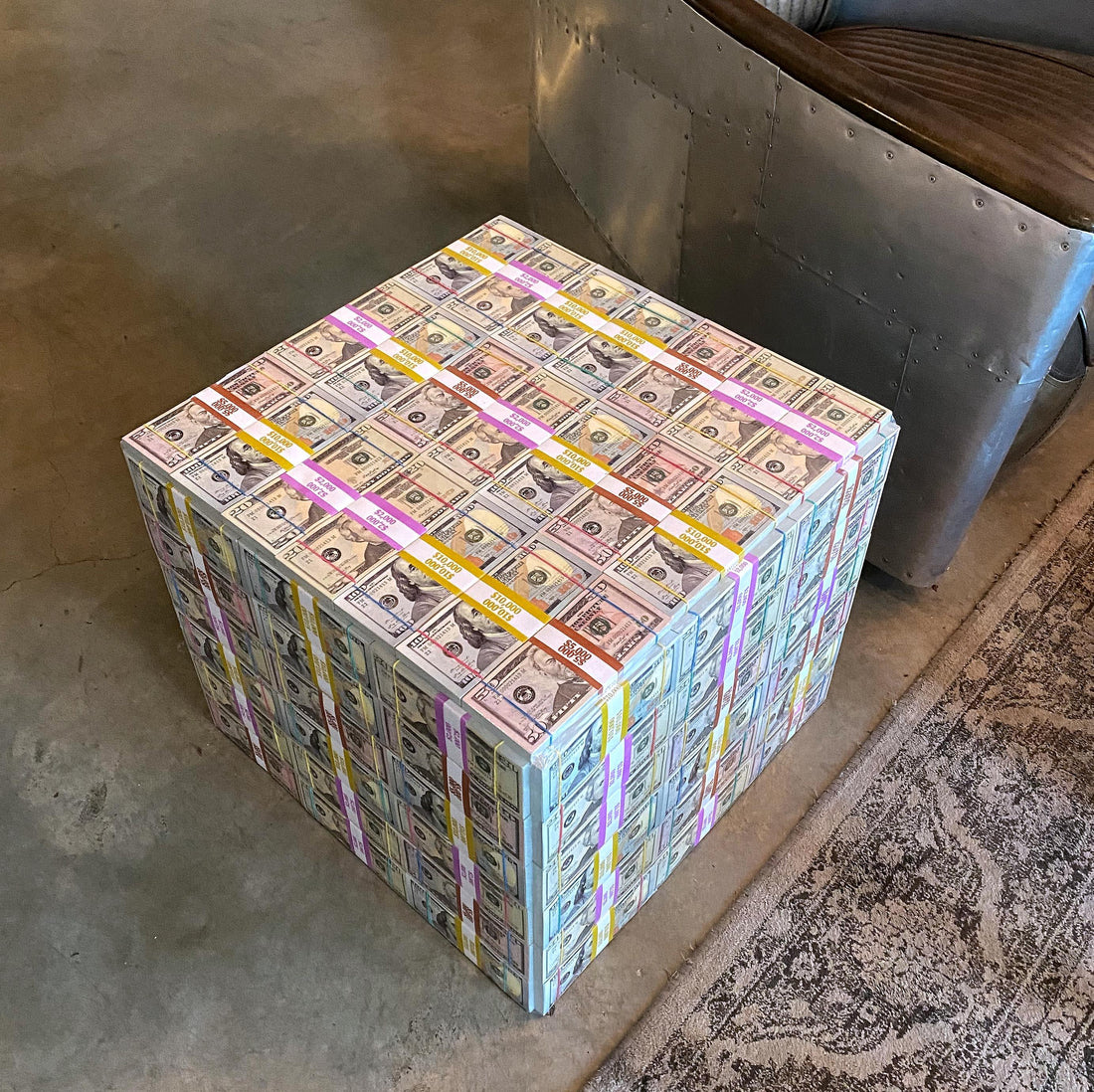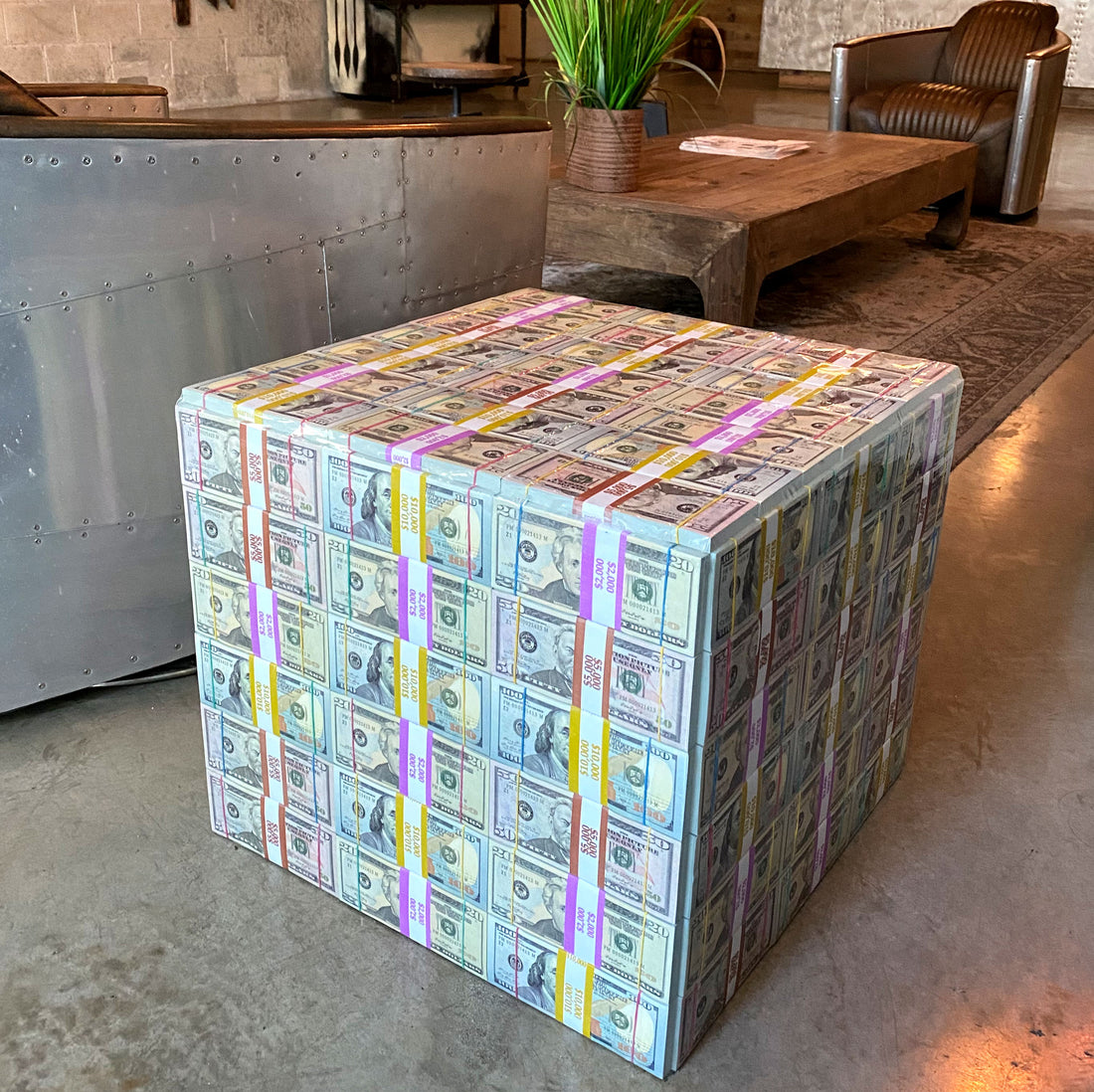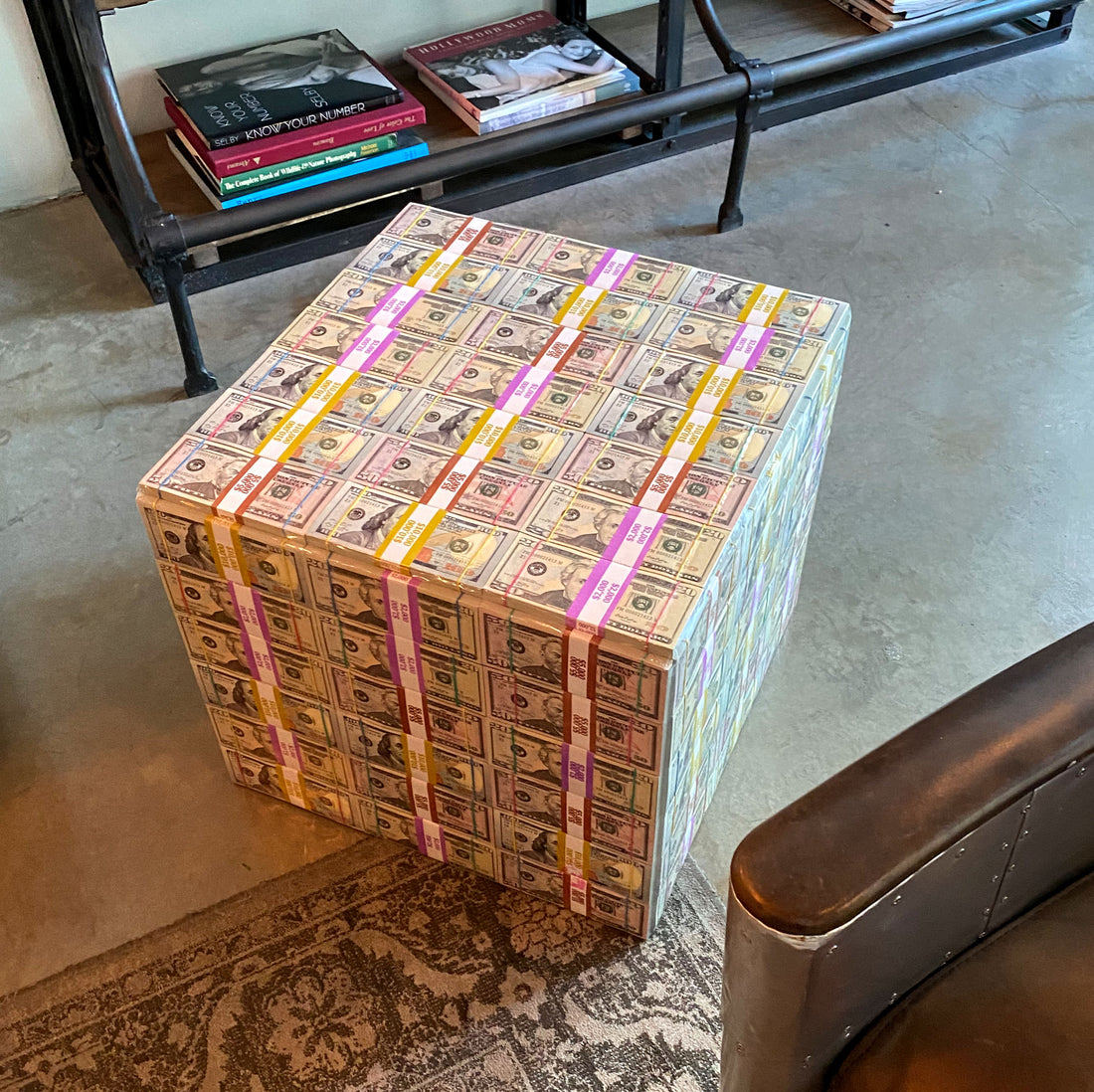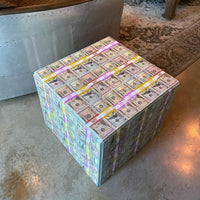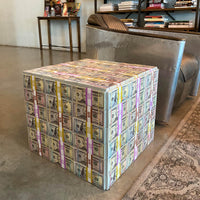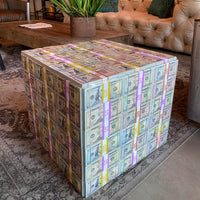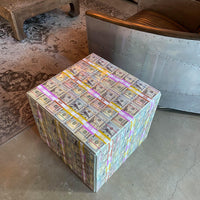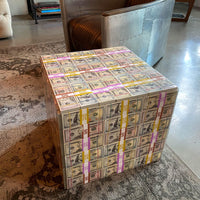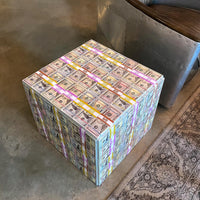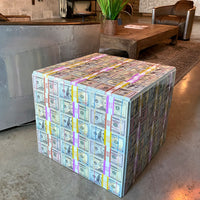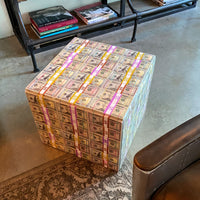 The table is designed to be a functional piece of furniture that can be used as a coffee table or side table. Its sturdy construction ensures that it can hold the weight of books, magazines, drinks, and other items. The table is finished with a high-gloss coating that gives it a sleek and modern look.
The Stash Coffee Side End Table is an excellent conversation piece and will be sure to spark interest and curiosity. It's perfect for home, office, lounge, and bars. This table is not only a functional piece of furniture but also a great source of wealth motivation. It's a perfect addition for anyone who loves unique and interesting home decor.
The Stash coffee side end table is handmade with hundreds of mix aspirations prop stacks of 20s, 50s and 100s. One of a kind piece.

Excellent for office, home, lounge, bars and restaurants. Guaranteed to grab everyones attention. A functional art piece of furniture and a great source of wealth inspiration.
The table is a limited edition piece and it's perfect for any narco-inspired room. It's an ideal addition for anyone who loves the narco-inspired lifestyle, or for anyone who loves to make a bold statement in their decor. The table is not only functional but also serves as an art piece that is sure to be the focal point of any room.
• Fresh design, sure to enhance your living/office, retail space  

• Great for bars and clubs
• Unique, stylish, functional and suitable for any room  
• Attention Grabber  
• No Assembly Required  
• Fast Delivery
• Designed & Handmade in USA 
Material:
Mix Prop stacks of 20s, 50s and 100s on wood sturdy cube and finished with a high density protective reflective shrink wrap vinyl.
Dimensions:
17" W 17" H 18" D
"Fortune sides with those who dare" — A man on the rise.