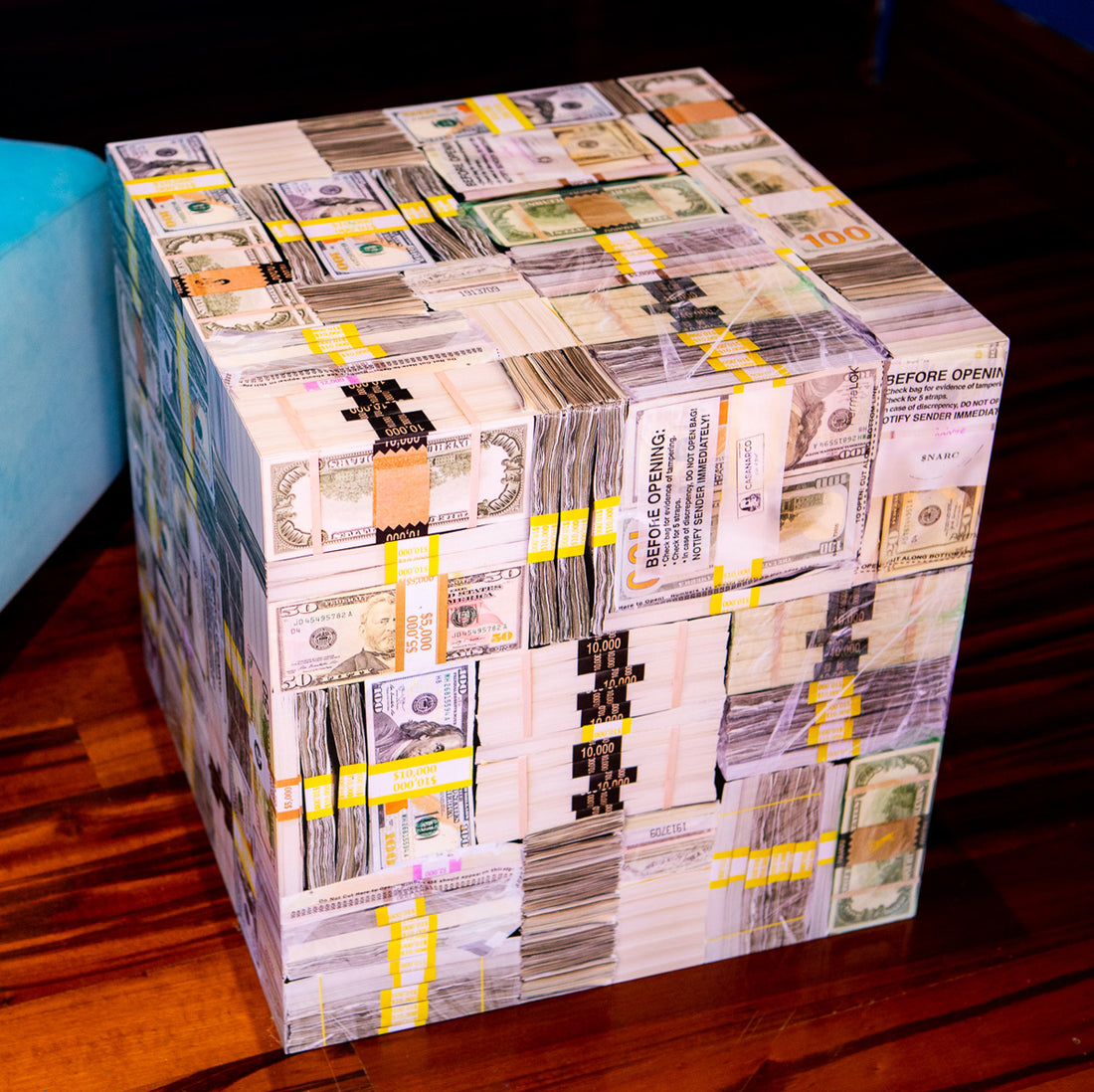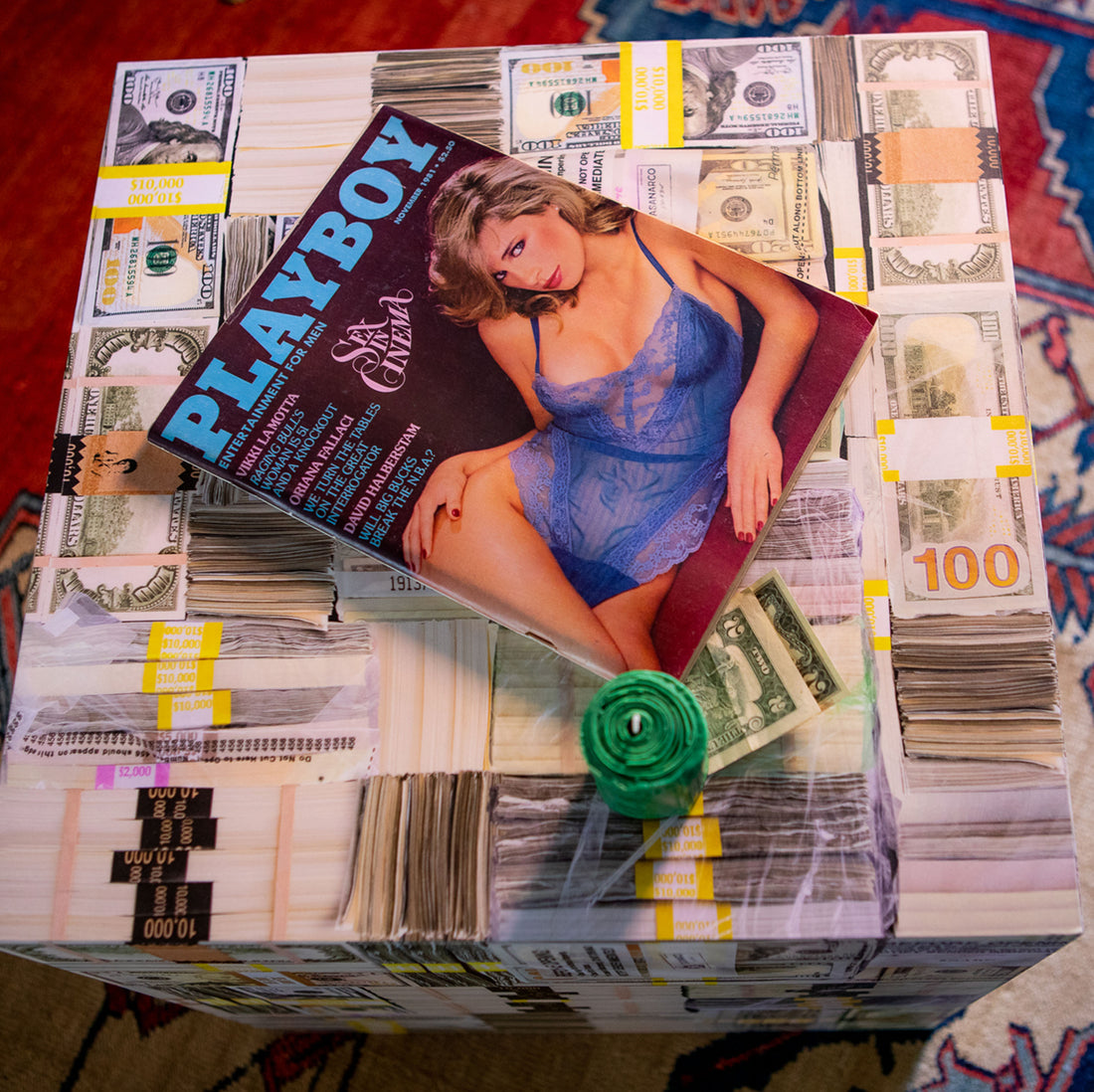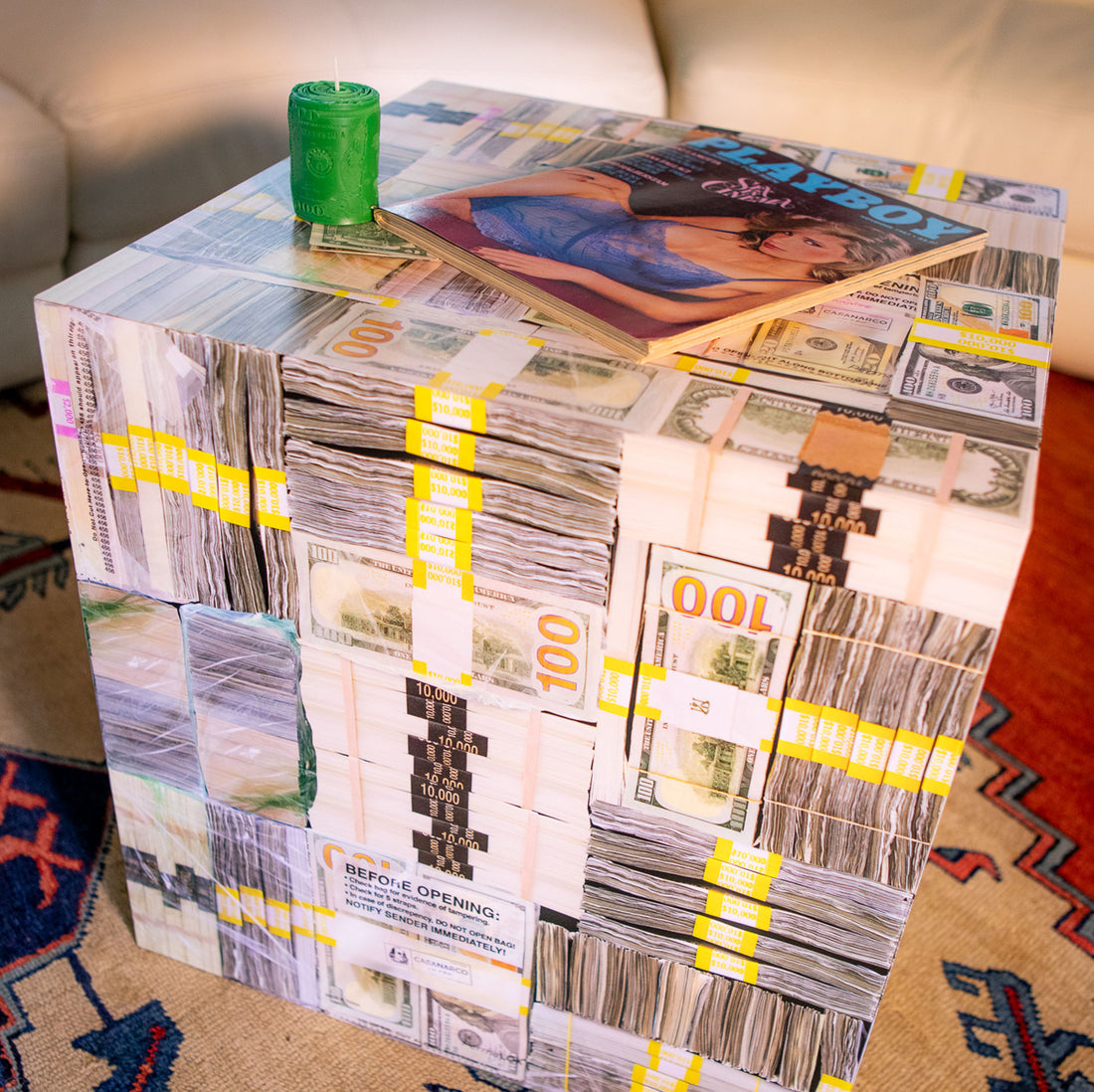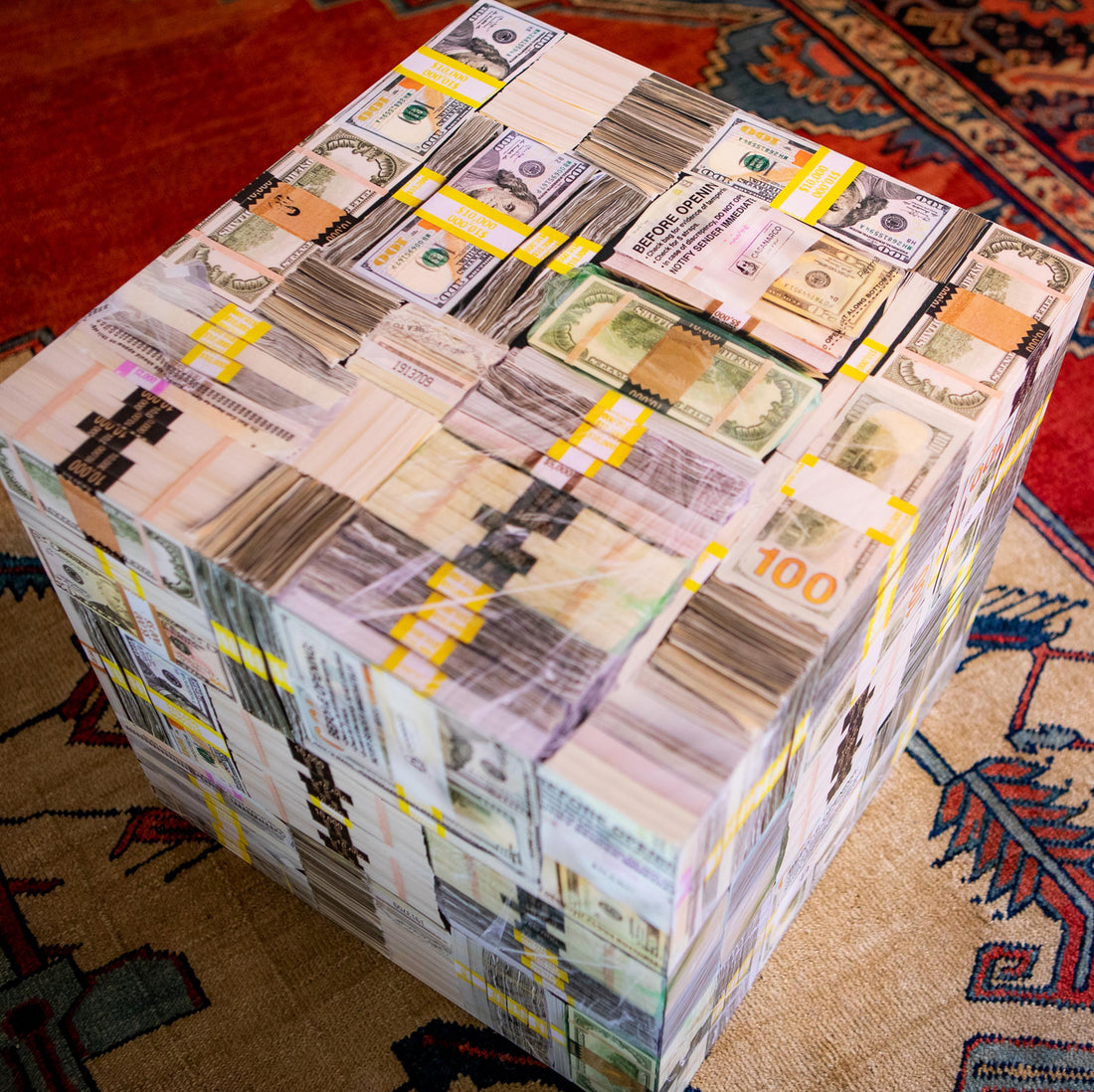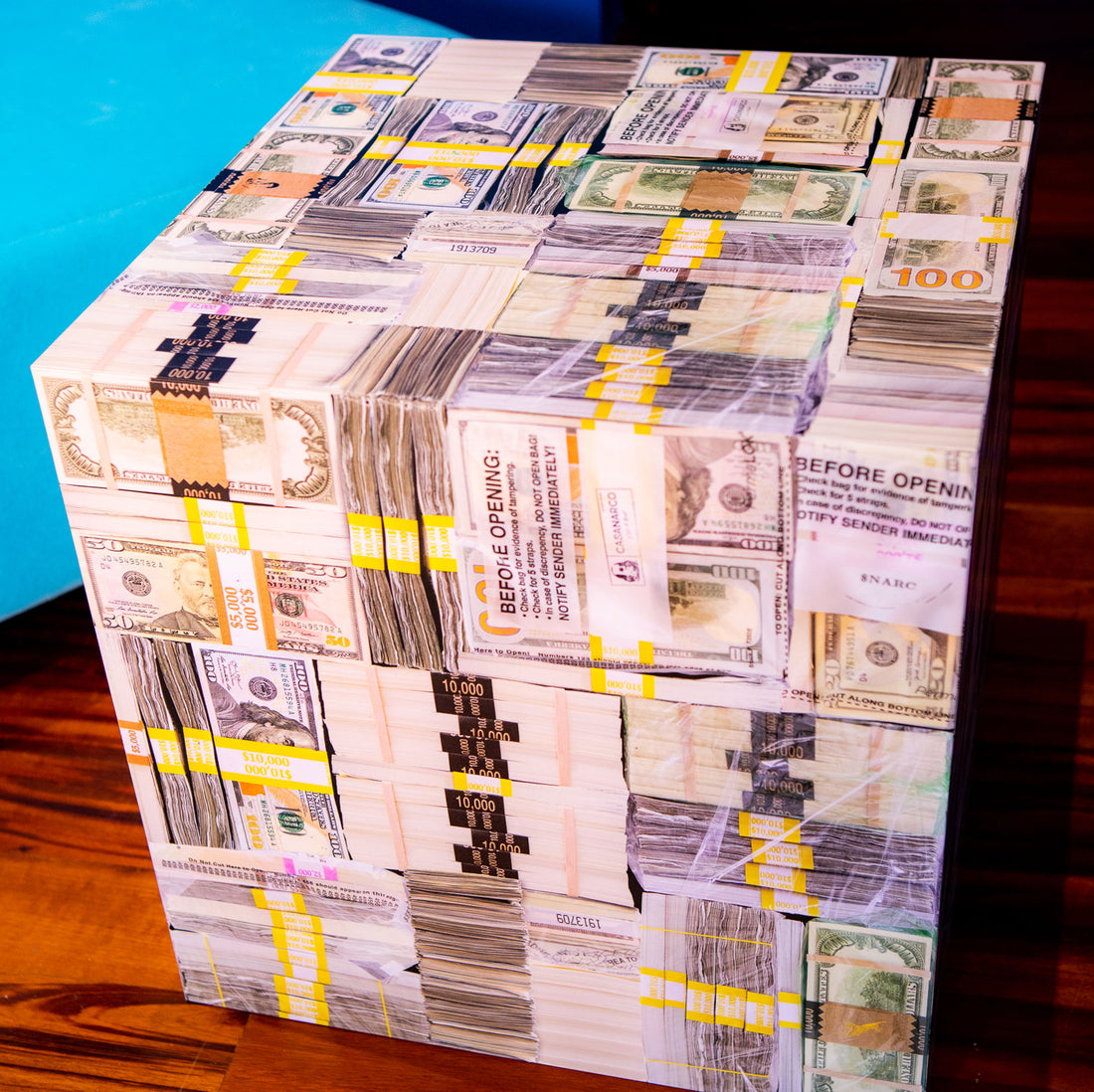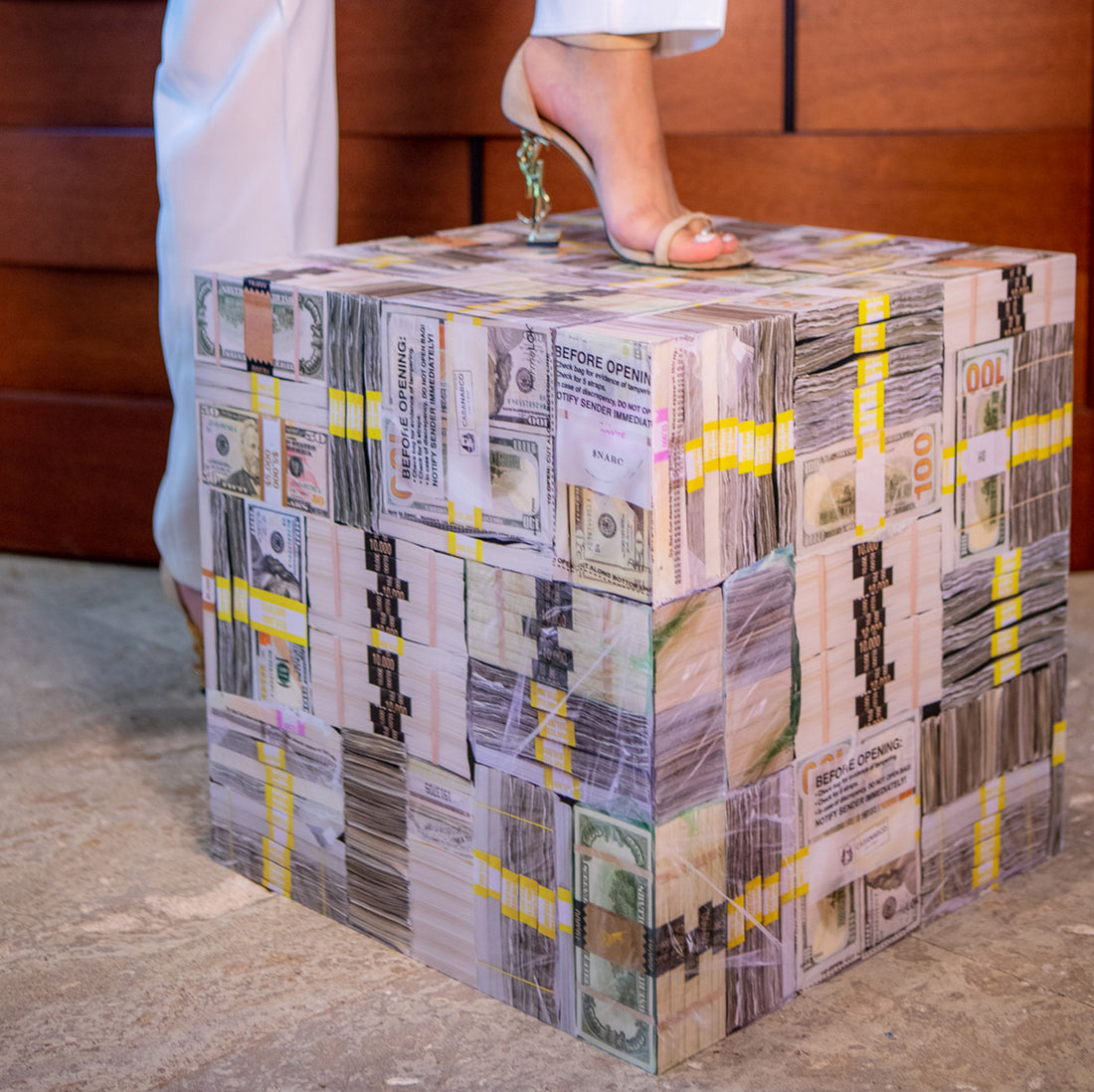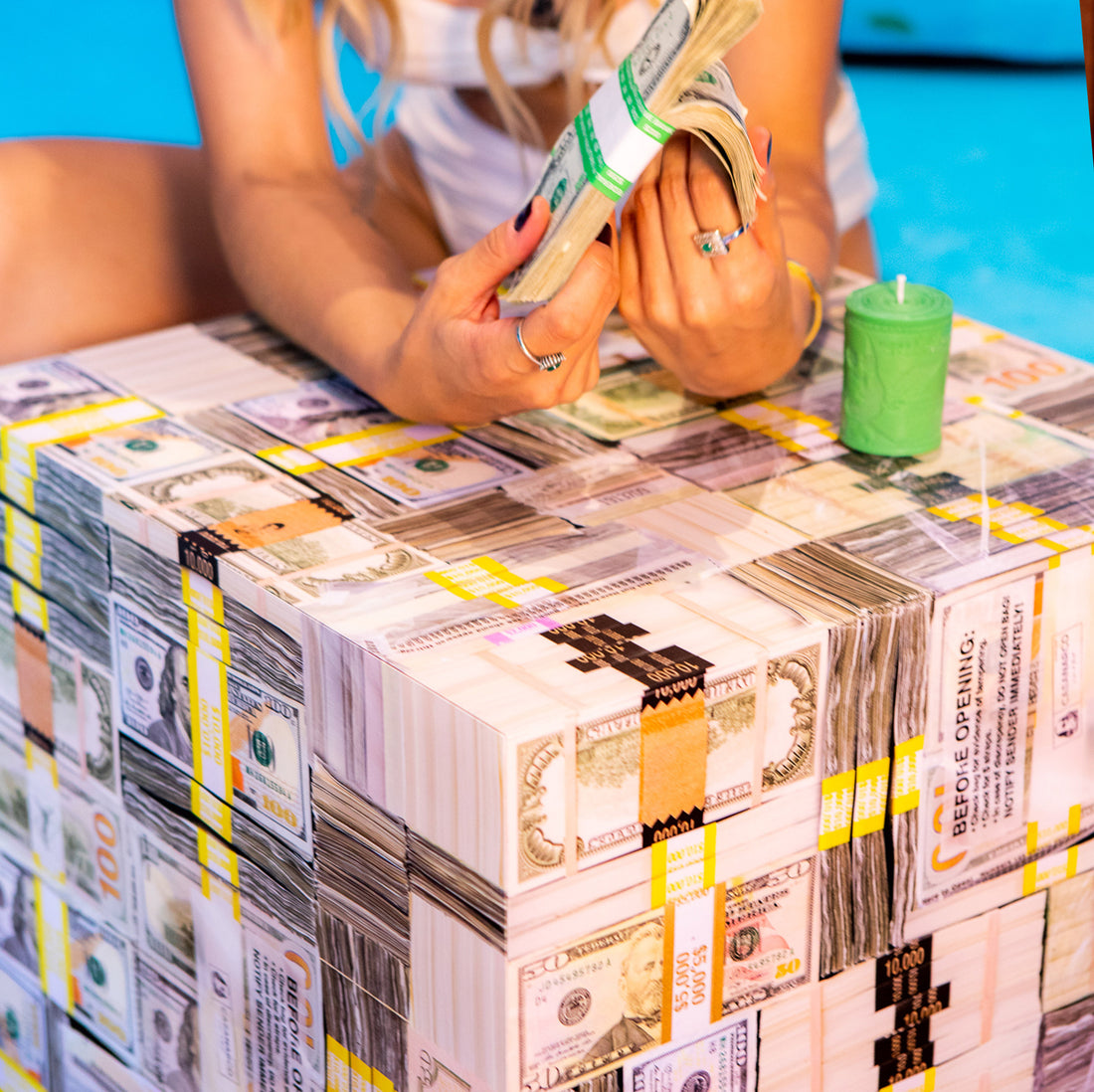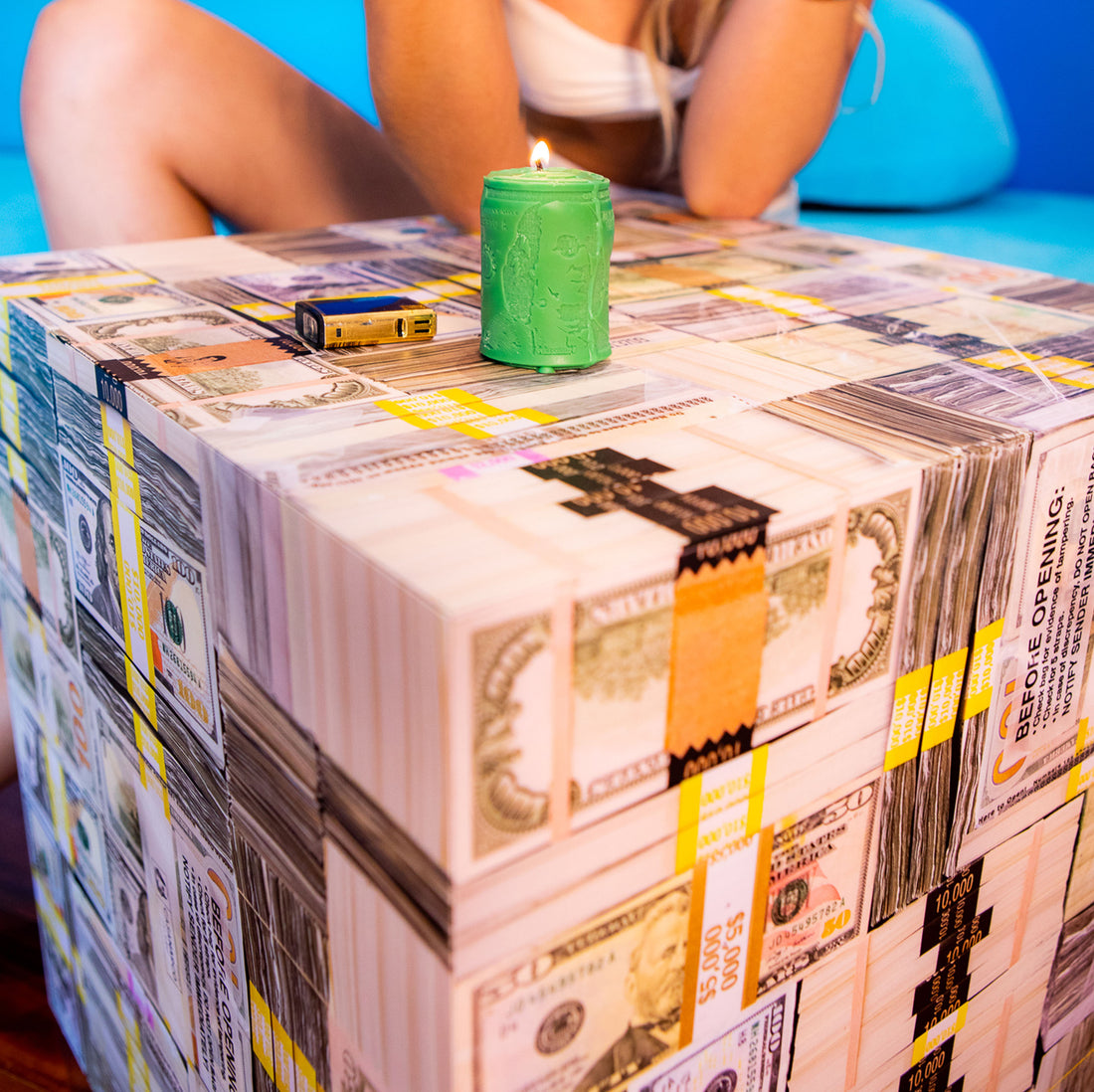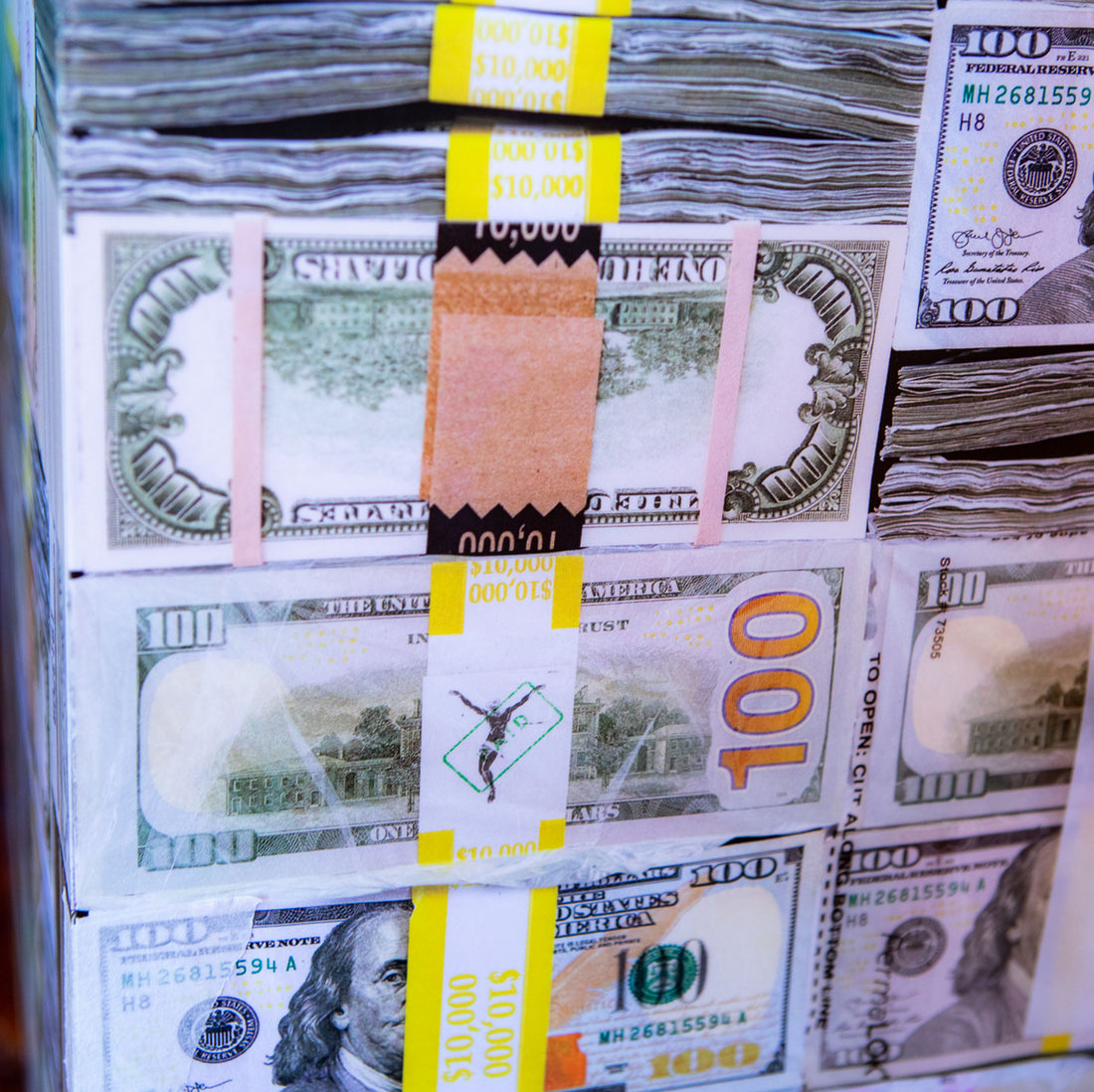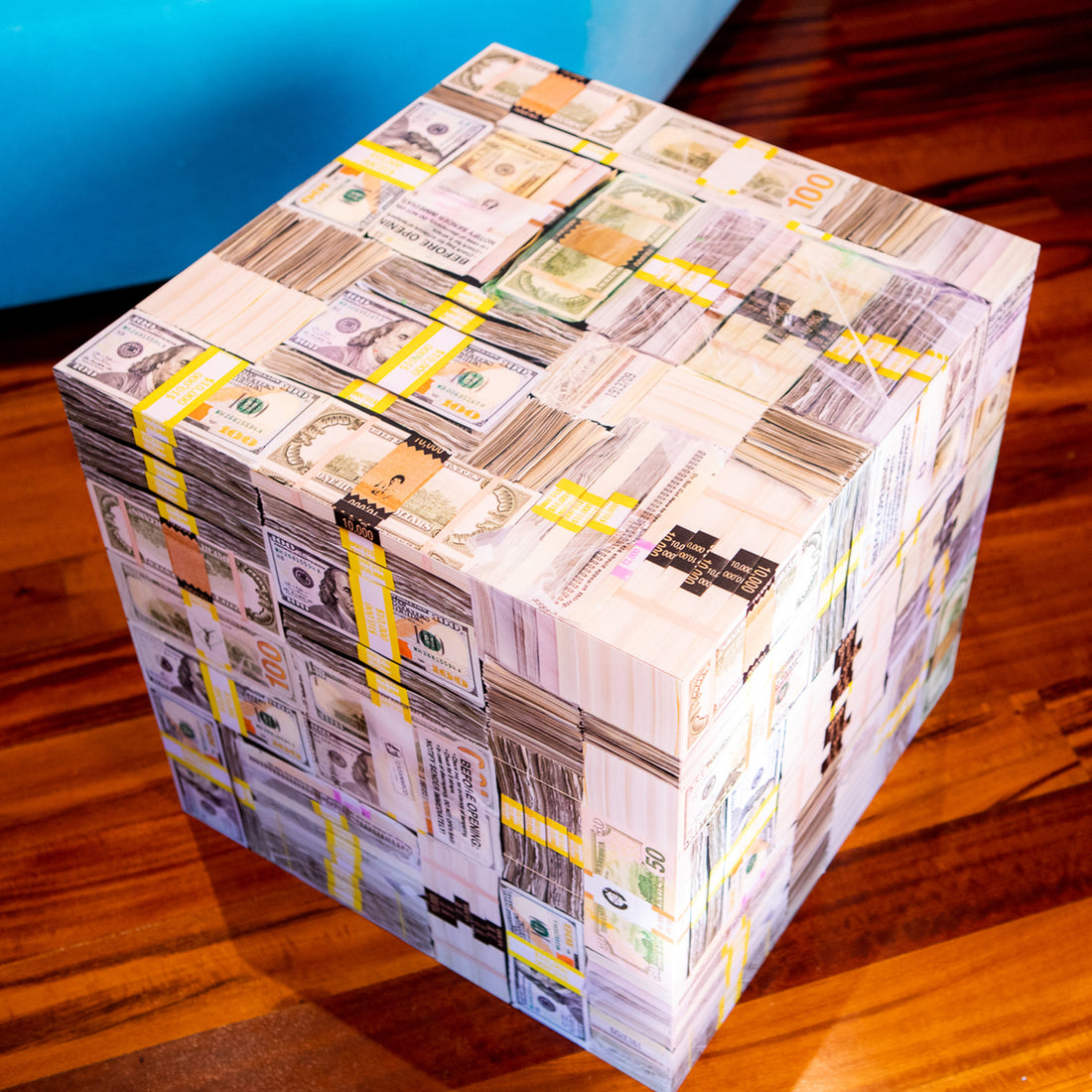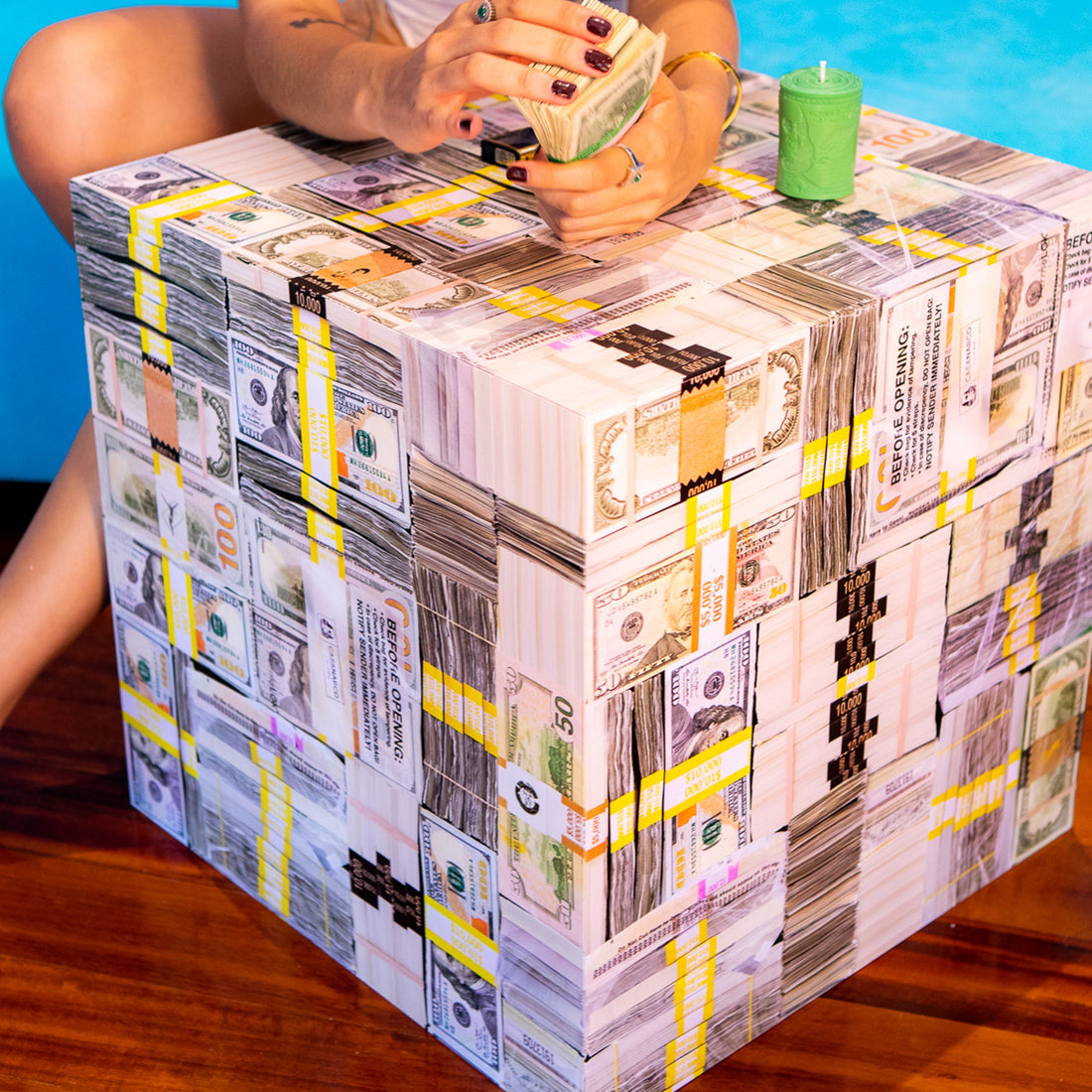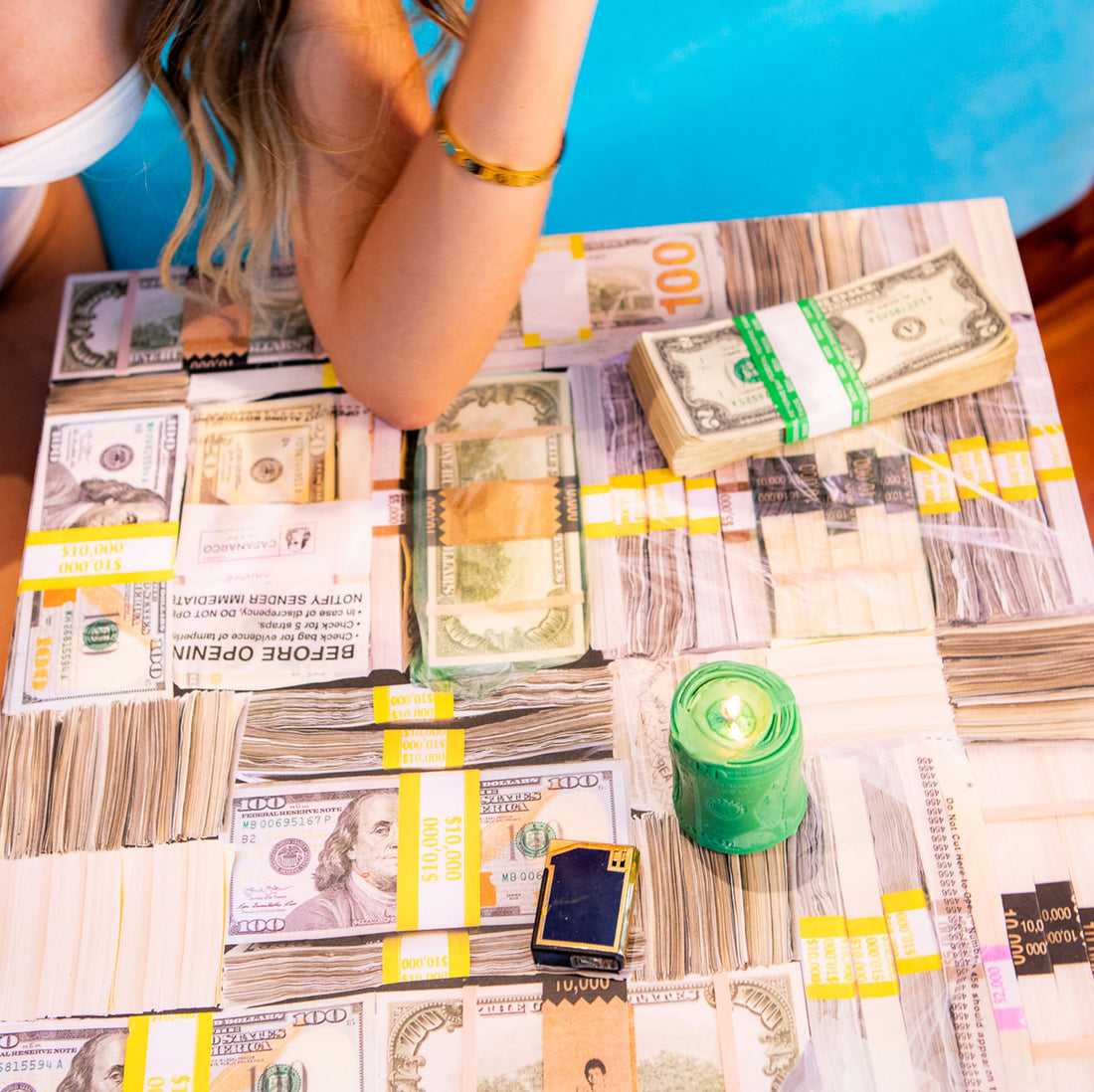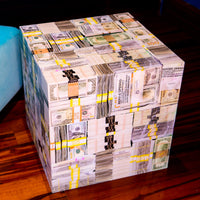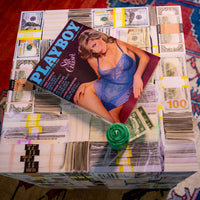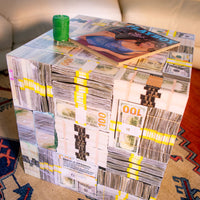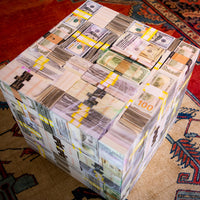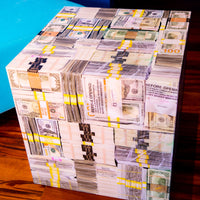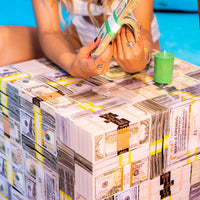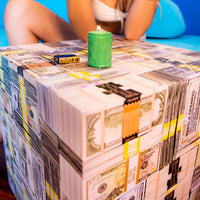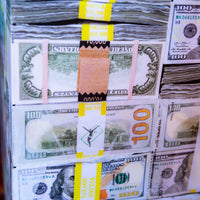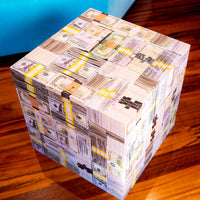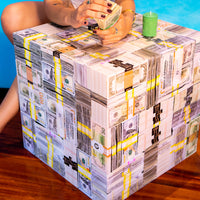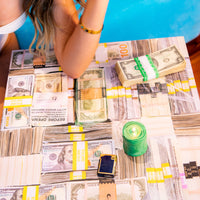 A cleverly designed, one-of-a-kind money box table that ensures you're ready for any storm that may arise. With its unique construction and versatility, this table is not only a functional piece but also a stylish statement that fits perfectly in homes, offices, bars, and lounges.
Unmatched Versatility: The Hush Money Table is a true multitasker. Its sturdy construction allows it to serve various purposes, whether you need a side table, a coffee table, or an elegant pedestal to showcase your favorite art pieces or decorative items. No matter the setting, this table adds will turn heads.
A Success Magnet: The Hush Money Table not only offers functional versatility but also serves as a magnet for success. Its alluring design, inspired by the allure of money and financial prosperity, creates an atmosphere of ambition and determination. Whether in your home, office, or favorite social spot, this table silently encourages you to chase your dreams and reach new heights.
Elevate Your Space: No matter where you place it, the Hush Money Table effortlessly enhances the ambiance. Its sleek design and attention to detail make it a conversation starter, captivating the attention of guests and providing an opportunity to share intriguing stories and experiences.
• Great for Music Videos & Social Posts
• Fresh design, sure to enhance your living/office space  
• Unique, stylish, functional and suitable for any room  
• Attention Grabber  
• No Assembly Required  
• Fast Delivery
• Designed & Handmade in USA
Crafted for Durability: Perfect Cube 18" W 18" H 18" D crafted with a mischievous touch, the Hush Money Cube Table appears as a solid block of money, giving the illusion of stacks of 100-dollar bills, 50-dollar bills, and 20-dollar bills from every angle. Don't worry; these stacks aren't real currency – they're made from high-quality matte laminated vinyl of wood, and upholstered. ensuring both durability and a touch of mystery.
Easy Maintenance: While the Hush Money Cube Table exudes luxury, it doesn't require high-maintenance care. The matte laminated vinyl finish makes it easy to clean and resistant to stains. Simply wipe it down with a soft cloth or gentle cleaner to maintain its pristine appearance, ensuring it remains the center of attention in your home. 

Unparalleled design
It's not just a conversation starter; it's a showstopper that commands attention in any setting. Trust us, this statement piece is bound to leave a lasting impression and ignite lively discussions wherever it resides.